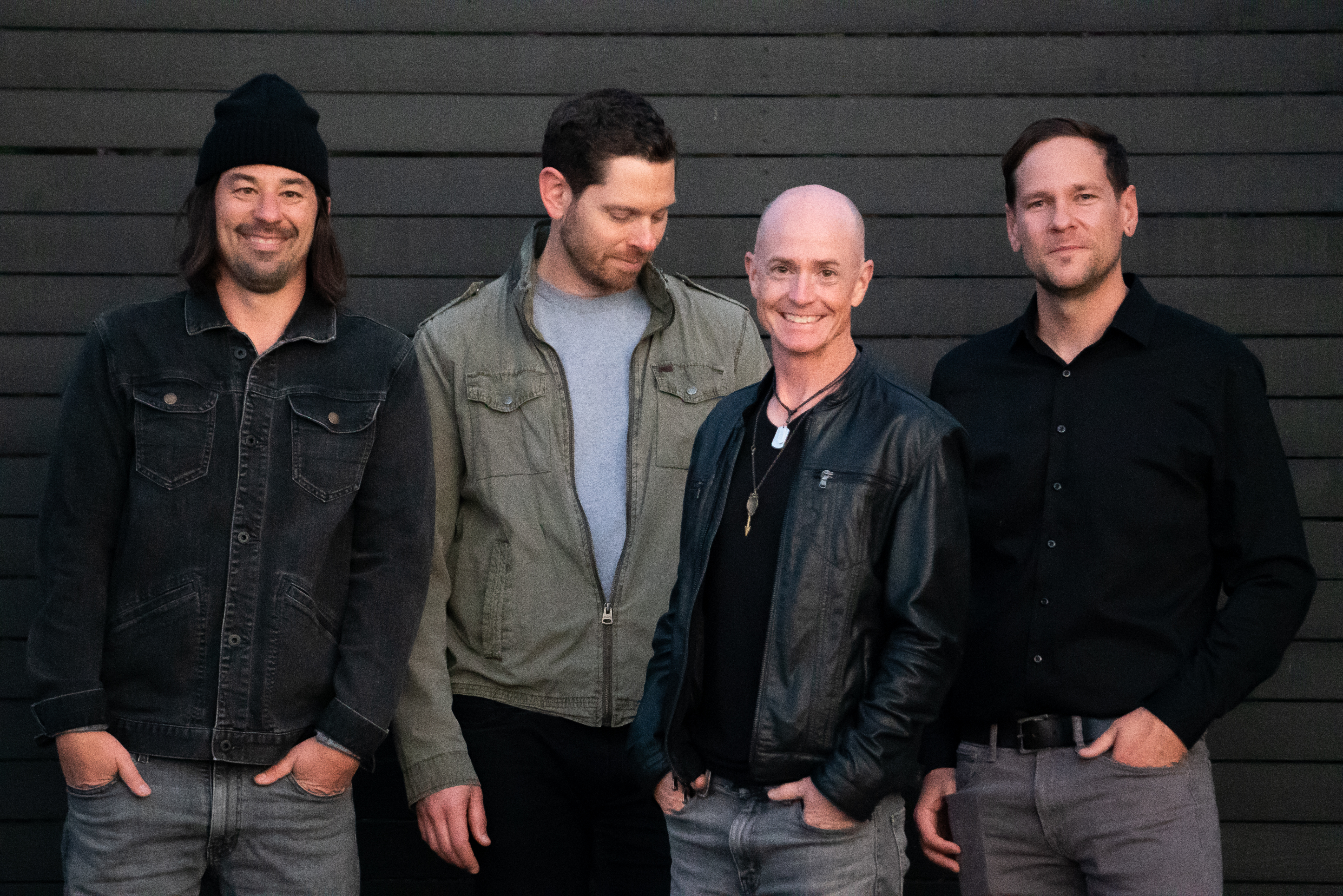 The Thieves About are a rock band from San Diego, California, with energy and melody to spare, as evidenced by their electrifying live act. Their two latest singles at first listen, have you singing along by the second chorus," The Thieves About are poised to explode out of their local market this year and onto the national scene.
Their lineup has grown and evolved significantly since their formation in San Diego in late 2017, notably adding a lead guitarist and new bassist/vocalist in the past three years. The band's four members — J Scott Gavin (vocals and guitar), Brian Ulery (drums), John Reikes (guitar), and Andrew Williams (bass and vocals) — are creating their most exciting music to date with their singles "Mars" and "I'm Sorry, But…". The band recently supported Our Lady Peace on their Stop Making Stupid People Famous Tour and earned the following praise from Greg Vitalich of Hunnypot Unlimited: "Blending the upbeat spirit of the 80s with edgy 90s-inspired dual guitars was and entertaining combination – upbeat, melodic, with some balls!" The Thieves About have drawn favorable comparisons to such giants as Gin Blossoms, Jimmy Eat World, and Placebo.
On the heels of three successful EPs come two new singles and a live in-studio film, "The Thieves About Live at Studio West." These new tunes represent their most modern and progressive sound to date, incorporating synthy soundscapes and exploring themes around psychedelic journeys and unrequited social media infatuation.
With a renewed sense of purpose and optimism for the future of rock music, The Thieves About are thrilled to discover what's next.