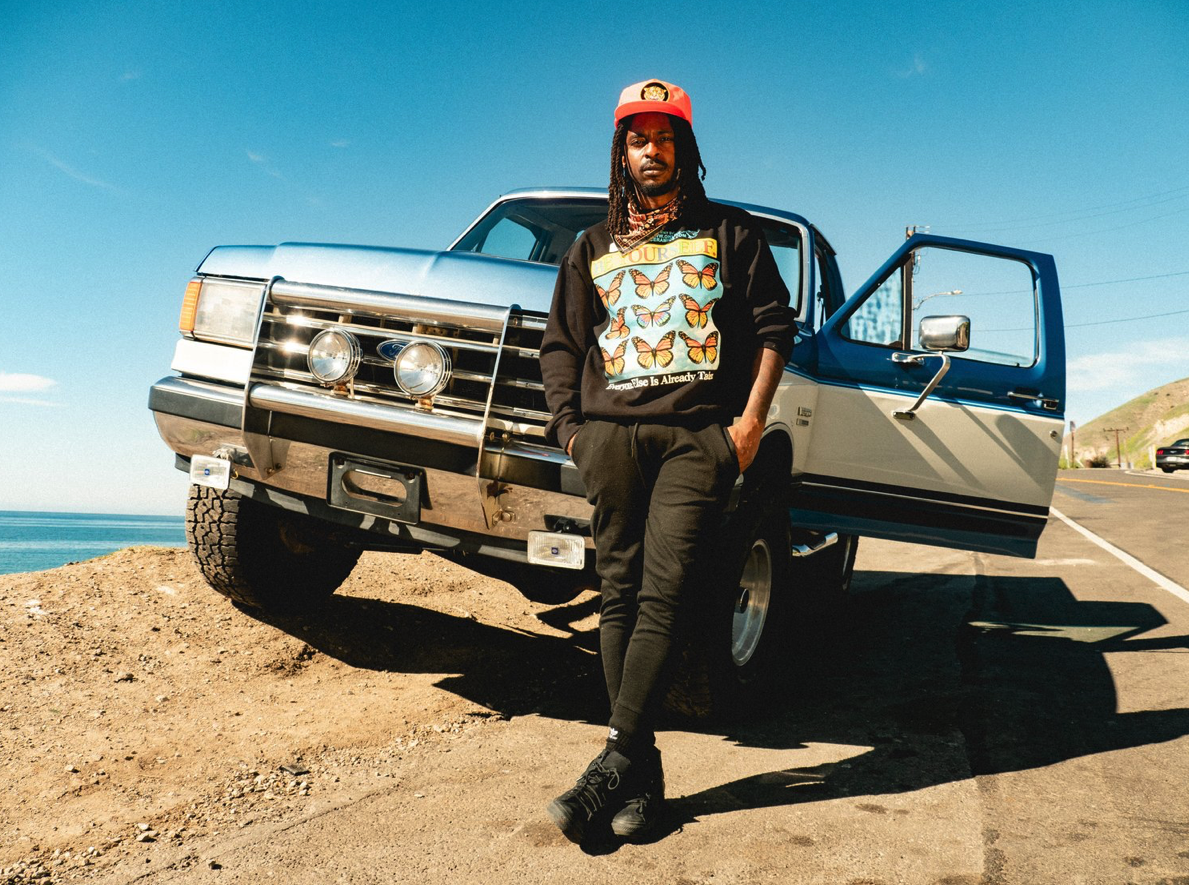 Cover:
$22 Presale $25 Day of Show
Raised on the beaches of Southern California, Aaron Smith is a rapper, actor, musician, and father who became known to the world simply as Shwayze following a massive music breakout in 2008.
The Malibu native released his debut album Buzzin' that summer with singer-producer Cisco Adler.  The duo hit the road immediately on the Vans Warped Tour wearing skinny jeans, and singing about lost weekends in Hollywood, all while bringing the most legendary parties with them wherever they went. Shwayze has since gone on to work with an array of producers and release several independent albums such as Shwayze Summer on his self-funded Feel Good Entertainment Music label.  He continues reinventing his sound while staying true to the influences that brought him where he is today.
The past decade has boasted an impressive resume including a top 10 album, Billboard chart topping singles including 'Buzzin' and 'Corona & Lime,' a rock-doc reality show on MTV, and a number of roles in feature films and major network television- all while living on the road much of the year touring the world. Shwayze continues to perform around the world and each year he finds new territories and fanbases to connect with.
About Of Good Nature:
 Good Nature's (OGN) highly accessible sound concentrates on feel-good lyrics and technical musicianship that's packed into a potent blend of rock, funk, soul, alternative, reggae, and pop. In November 2022, OGN released the first of its double-EP concept, Input, containing the hit singles "Open Your Mind", "I'll Fly", "Save the World", and "Don't Give Up" featuring Mihali (Twiddle) and "Looking For It" featuring Little Stranger and Tropidelic. 
 OGN will perform for the fourth time on 'Sail Across the Sun 2023', Train's destination music festival at sea, joining Train, Fitz and The Tantrums, G. Love, and more. In March 2023, Of Good Nature will be performing theaters and clubs across the United States on the nationwide Spring Fling Tour with Shwayze. Of Good Nature has shared the stage and supported acts such as Michael Franti & Spearhead, Twiddle, Allen Stone, Slightly Stoopid, and Dirty Heads.
The band was selected by Sierra Nevada as a featured artist for its 'Doing Big Things' promotion, partnering with RoofAbove Charity to raise donations through live-stream performances to help those in need in the band's hometown of Charlotte NC.
About The Wide Eyed Kids:
Formed in Honolulu, HI in 2017 and now based in San Diego, CA, adventure is in The Wide Eyed Kids blood. Striving to create something that is original, authentic, and purposeful their music is a means of expression, reflecting their passion for the surf and anything outdoors.
Music is the biggest common denominator when it comes to bringing people together, and it is apparent at The Wide eyed Kid's live shows. Playing alongside acts such as Shwayze, Mike Love, Cat Dealers, Bumpin Uglies, Anuhea and Sashamon, The Wide Eyed Kids create a vibe like no other. Their music has been featured on Spotify editorial playlists such as New Music Friday and Fresh Finds, as well as on Disney's "Doogie Kamealoha" Tv series on Disney+.
The Wide Eyed Kids seek to use their music to spread love and positivity wherever they go. Life is too short to settle, and the Wide Eyed Kids are out inspiring people to create their own paths, and chase their wildest dreams wherever they go.