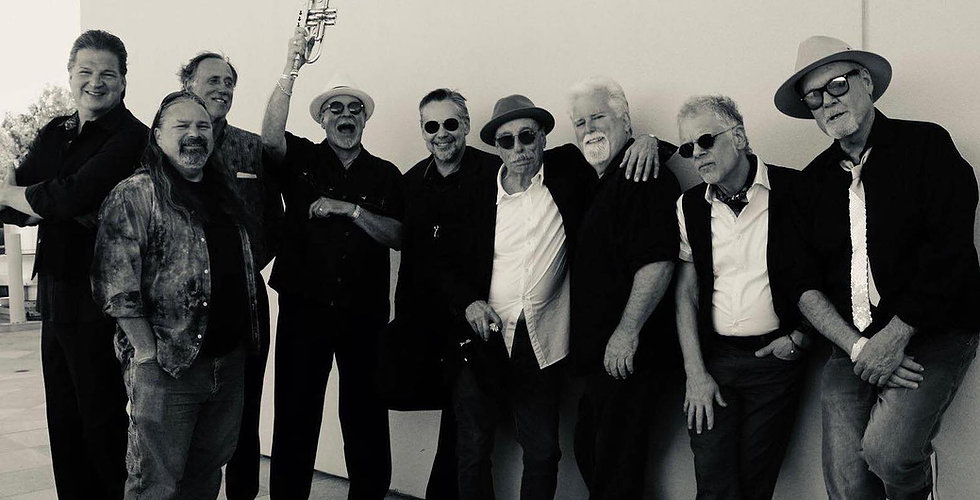 San Diego's The Shenanigans have been playing rhythm & blues and rock 'n' roll in clubs and on concert stages since 2014.
The band has played the main stage at House of Blues, as well as at Music Box, The Casbah, Navajo Live and many other venues, both large and small.
The band has expanded to 9 pieces, including a horn section. This has greatly expanded its palette, allowing for a  greater range of colors and textures.
The Shenanigans are:
John Gunderson – lead vocals and bass;
Jack (Giacomo) Pinney – drums;
Jim McInnes – rhythm guitar and vocals;
Tom Meksto – rhythm guitar;
Mark DeCerbo – vocals and lead guitar;
Paul Kater – trombone,vocals and percussion;
Mark Bentley – keyboards and vocals;
Joe (Sweet Lips Mysterioso)Dyke – trumpet;
Chris Klich – saxophone and flute