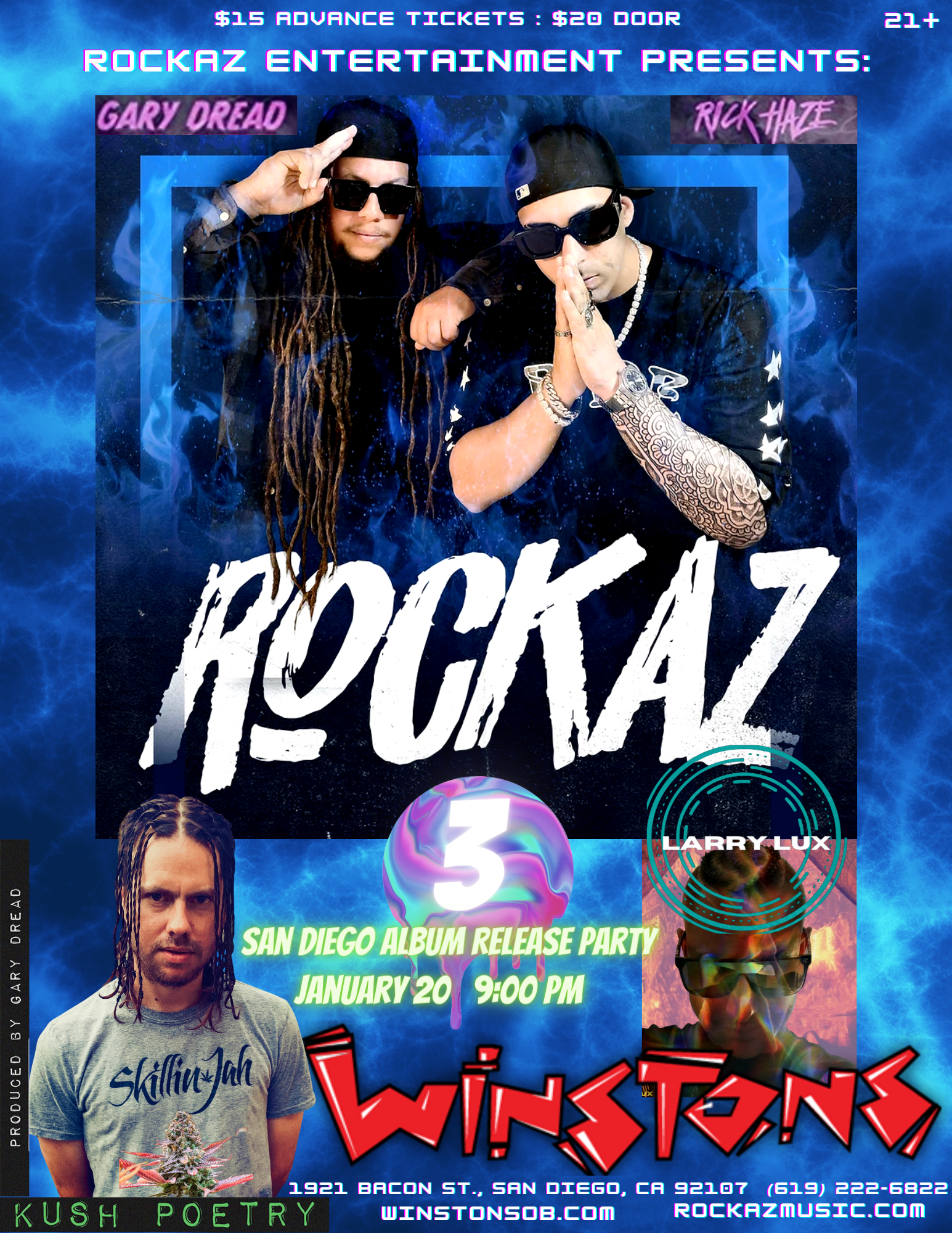 Cover:
$20 Day of Show @ The Door
Rockaz Entertainment Presents: 
 ️Rockaz Sound System️- Gary Dread, Rick Haze, DJ Larry Lux & Skillinjah. 
It's a double header "ROCKAZ 3" and Skillinjah "Kush Poetry" Album Release Party and Concert Event hosted @ Winstons, Beach Club.
Come out and celebrate the brand new, much anticipated ROCKAZ 3 album set to drop January 2023 along with Skillinjah and other featured special guests.  
Big Tune Sound and Vibes going down January 20, 2023. 
For more information visit: https://winstonsob.com or RockazMusic.com