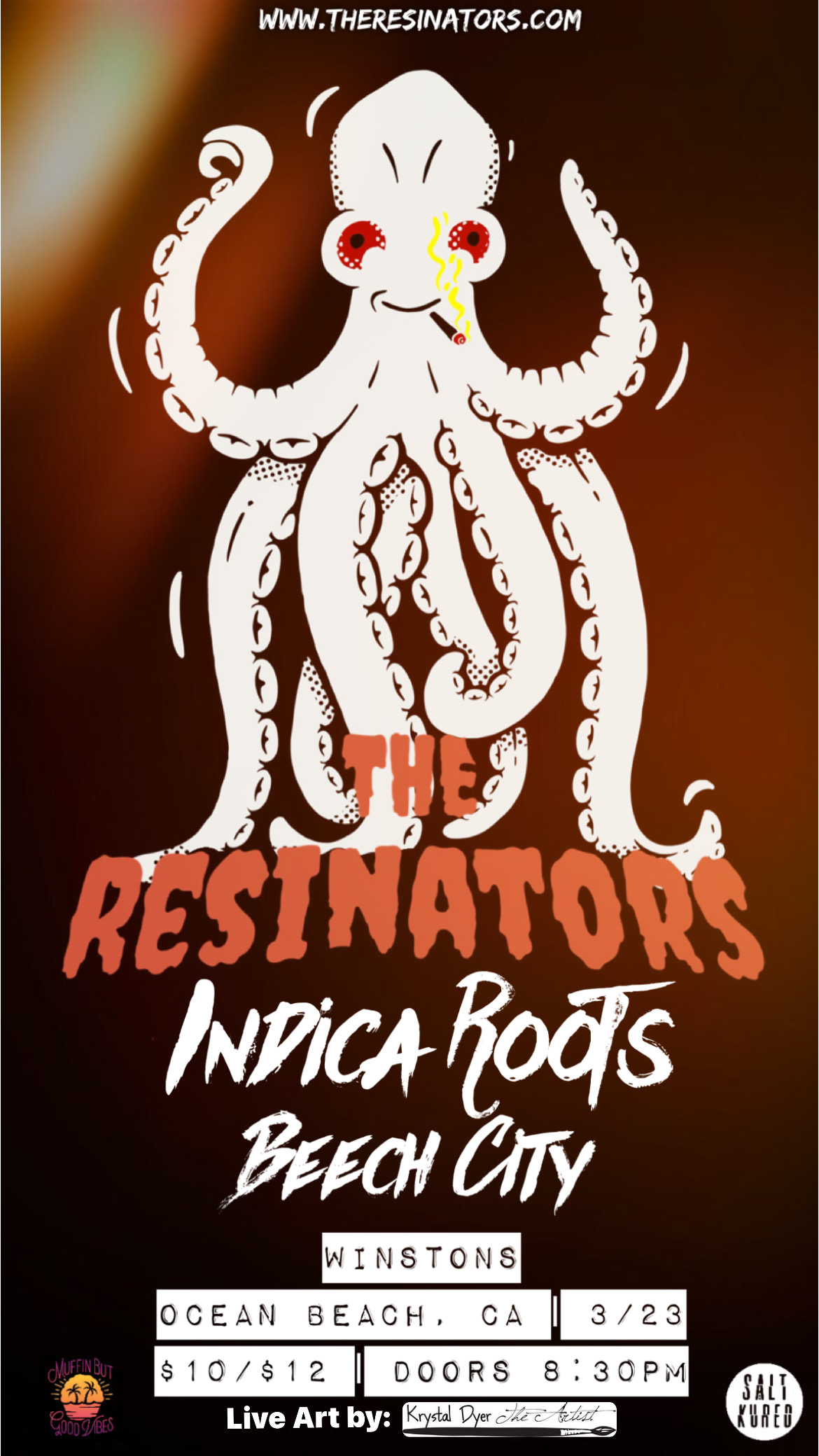 Cover:
$10 Presale $12 day of show
Pacific Northwest made, and San Diego, California residing- this three-piece powerhouse offers a unique take on California Rock-Reggae with an eclectic yet cohesive sound. The Resinators professionalism and incredible live performances have earned them a strong following up and down the West coast. While rapidly establishing themselves within the SoCal reggae scene, brothers Kyle and Kevin Cameron and long-time friend Broc Sanders still find time to tour the States and continue to put out new music.
After releasing their awaited EP album, 'Vacation' (including singles like, 'Livin' With Lions', and the album titled track, 'Vacation') The Resinators have reinvented themselves. Perfectly encapsulating their unique sound, 'Vacation' awakens nostalgic memories of old-school dirty punk reggae alongside a new, sonically invigorating cleanliness that leaves listeners wanting more. Along side that, the newest single, 'You Got It' with its high energy ska feel, proves you may never be able to define The Resinators precisely...and thats the way they like it.
It has been the Resinators's pleasure to share the stage with other Rock/Reggae favorites including Kyle Smith, Sol Seed, The Late Ones, Audic Empire, Mike Pinto, and Tomorrow's Bad Seeds — just to name a few.
Motivated by an endless desire to create, perform, and grow as artists, The Resinators's ultimate hope is to continue to travel, play shows, and hear their sound resonate around the world