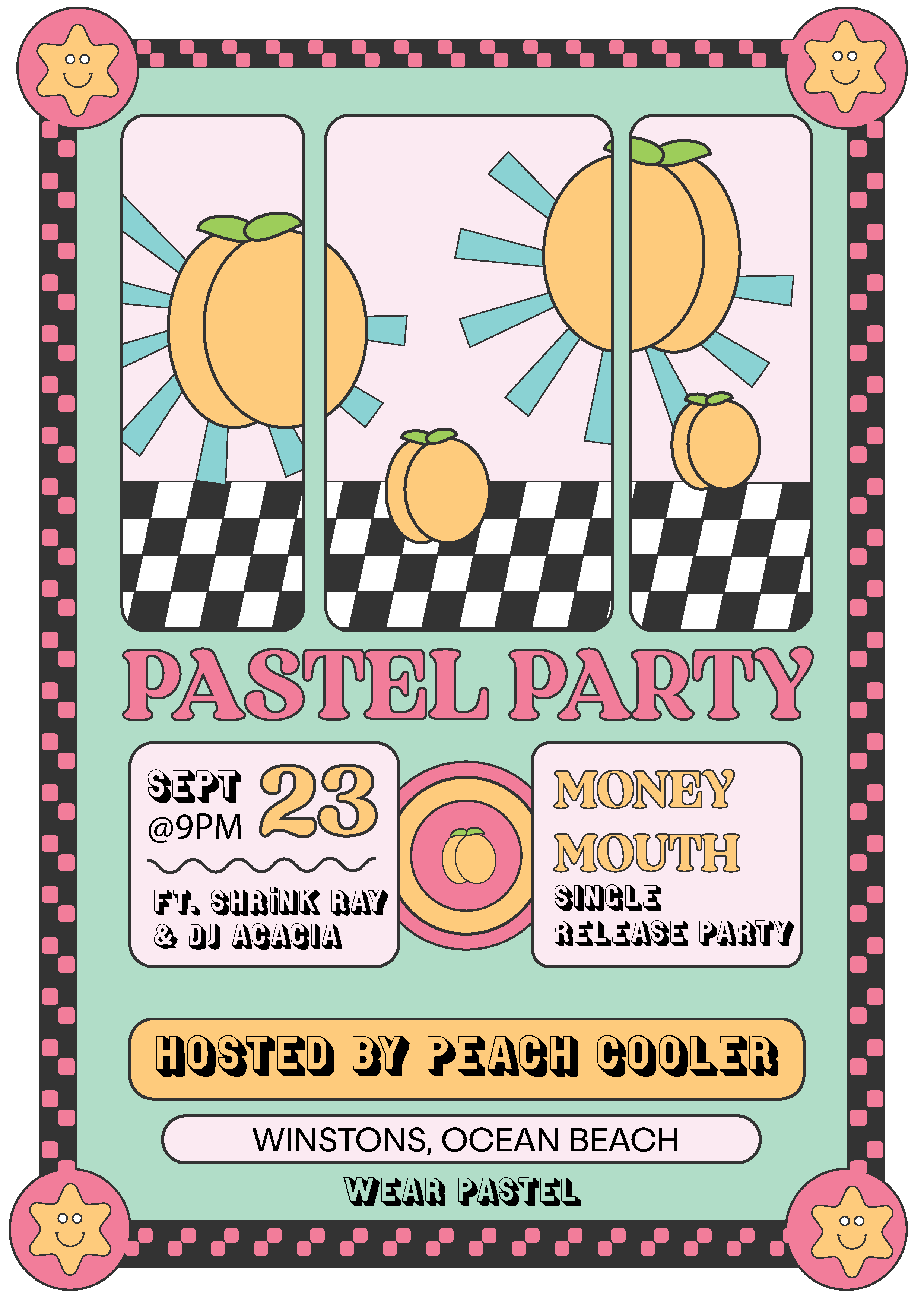 Cover:
$17 Day of Show @ The Door
Retro, sun-soaked, sassy, and fun are the four ingredients of Peach Cooler, San Diego's female-fronted indie pop rock band. The band is releasing their single "Money Mouth" and have put together a punch-packed show to welcome their song into the world. It's a pastel party so PLEASE WEAR PASTEL COLORS.
With punctuated blasts of retro guitar energy, a front woman bantering with you and your mom's cousin in the crowd, a bassist with the stankiest of bass face (and a bass made by his dad), a drummer who can hit 116 drum beats in one fill, and a keys player who takes you down to the bayou, Peach Cooler is that pocketful of sunshine Natasha Bedingfield was talking about. Come get down on a Saturday night and bring your grandma. 
SHRiNKRAY
The three piece eclectic fusion band out of San Diego, 

is breaking conventional norms and genres through their fantastic high energy grooves and licks. Join our lab technicians in their musical dedication to solving the world's problems through immaculate vibes and shrinkage.
Acacia (DJ set)
The danciest DJ on this side of the San Diego River. Acacia will be closing out the night with some absolute dance bangers and overall delightful energy.