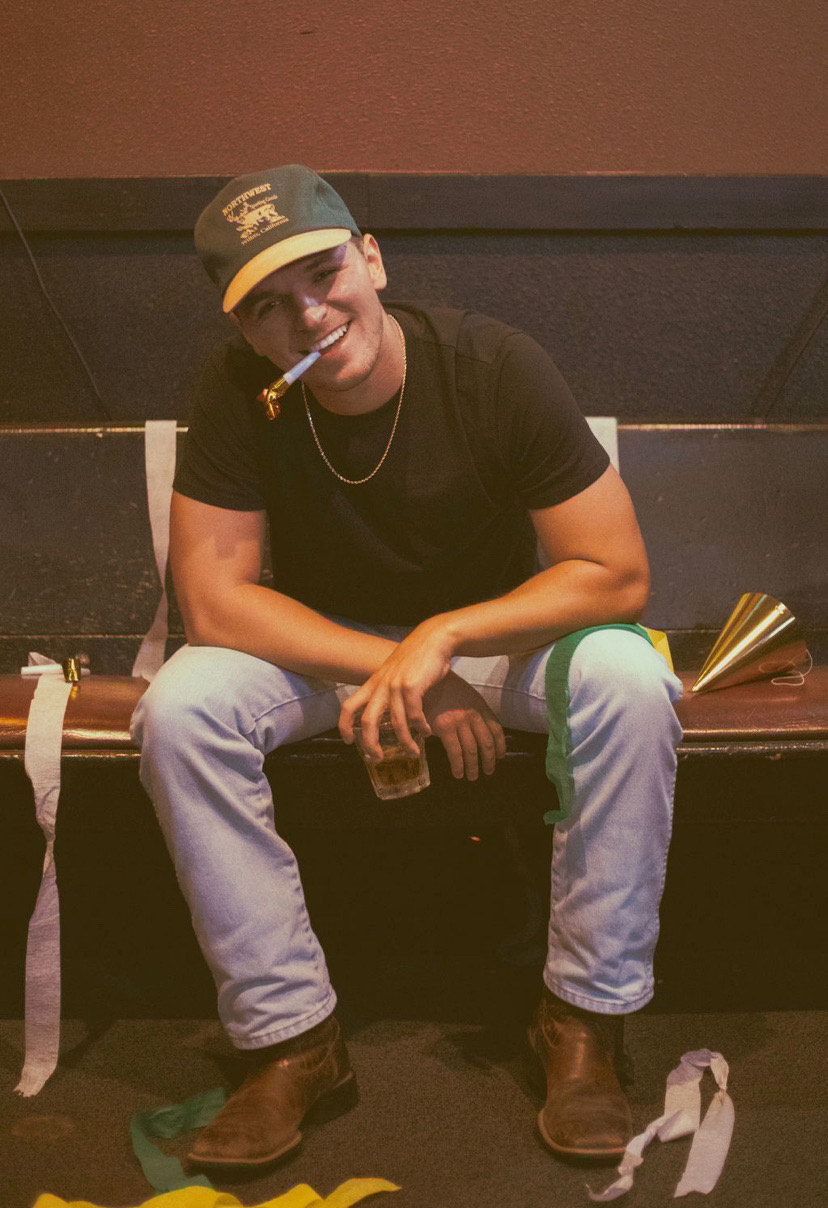 Thursday, August 25, 2022 - 9:00pm
A kid from the West, Palmer grew up playing baseball, football and basketball and spent his summers pouring concrete.  At the age of 14 he picked up the guitar and began self-teaching himself country songs he had heard around the house from his dad's cassette player; however only to a recreational degree.  
Upon graduating high school he entered college at the University of California, Santa Barbara to play baseball and there, in the bustling beach community, began to find comfort again in the genre of Country Music; as it reminded him of home.  Palmer began writing his own lyrics in his first year of college and soon fell in love with the craft of songwriting.  So much so that after a solo trip to Lubbock, TX and soon after to Nashville, TN in his second year of college, he decided that's what he wanted to do.  After graduating in two and a half years, Palmer packed his bags in April of 2017 without knowing a soul in town, and headed back to Fort Worth to try his hand at the Country Music industry.
Wheelwright brings a western sound of pop and grunge from the sprawling desert city of Phoenix, AZ.  Blending devil may care spirit commenting with the tumultuous contemporary relationships and existentialism that comes from hope and youth in a world that isn't kind to either.  None of his songs are idealistic, they capture a rugged wholesomeness that comments on the human experience.  No darkness without light, no laughter without at least some suffering, no thoughtfulness without some recklessness.  Songs of self acceptance and love without the kumbaya bullshit, but rather the idea that we are all beautiful and flawed, stuck here together, whether we like it or not.
His songs are self admitting and allow listeners to meet him where they truthfully are.  Not where they've been or where they want to go.  But what is directly in the mirror in front of them.  It's brash and it's honest.  The true beauty is that everybody has things about themselves that they don't like, they have things that they would change about themselves, but they also have spirits, and hopes, and dreams and light inside of them despite the darkness that seems to hang over us as we march into the uncertainty of what's next.
​
Since then Palmer has been produced by the likes of three-time Grammy Award winning producer Jacquire King (Kings of Leon, Niall Horan, Shawn Mendes etc.) and Scott Faris (Flatland Cavalry, Randall King). He's been selected as a "Fresh Find" by Texas Music Pickers, has played festivals, clubs, dive bars, and opened for acts such as the Kolby Cooper, Pecos & the Rooftops and Josh Ward. His singles have amassed over 1 million streams and his debut album set to be released in Spring of 2022, mixes his roots of traditional Texas style instrumentation and lyricism with a modern flare.