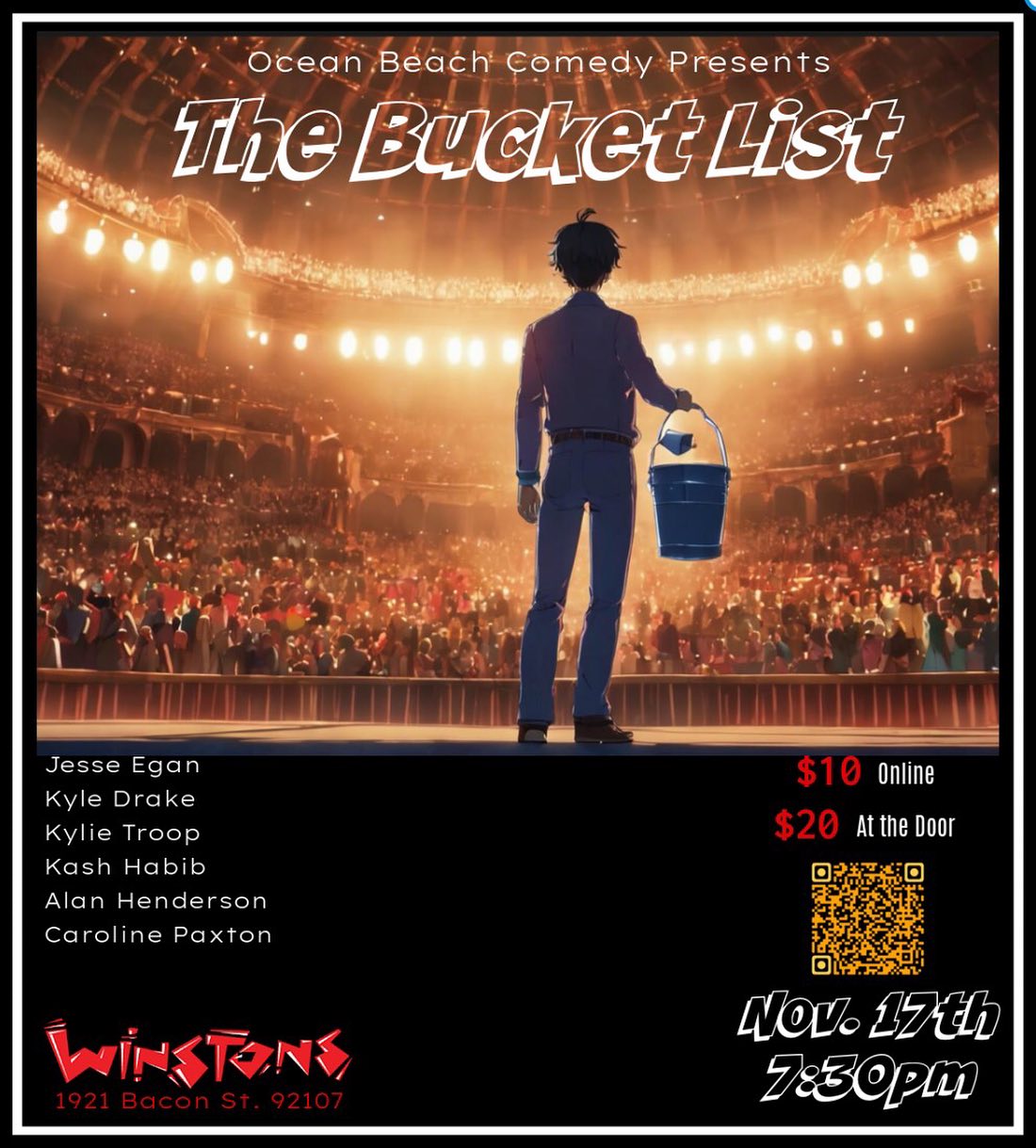 The Bucket List is a show where comedians incorporate crowd ideas into their sets. Comedians might tell one of their normal jokes, they might pull one of your ideas from the bucket and riff off of it, either way its a good time. This is one of those rare shows where crowd participation is encouraged (but not mandatory!).
-
Before the show the host will have blank pieces of paper for you to write your topics, ideas, hell put something from your actual bucket list on there. Your piece of paper goes into the bucket anonymously and might get pulled diring the show.
-
-
Doors open at 7pm, the show starts at 7:30. Seating is first come first served so get there early if you have a preference. VIP seating is also available where you get your first pick of seats before everyone else is let in.
-
-
The show is hosted by hilarious up and coming comedian Kyle Drake .
-
Not to mentions OB/PL native Alan Henderson whos been seen on the BBC
-
Kylie Troop is a regular at The Comedy Store and tours all over the country.
-
Kash Habib has performed all over the world!
-
Caroline Paxton is new to the scene but already making waves/doing a quick set!
-
The show is headlined by Jesse Egan who won San Diegos Funniest Person Contest, has a Dry Bar Comedy Special, was the host of Tonight in San Diego and has appeared on Laughs on Fox just to name a few things.