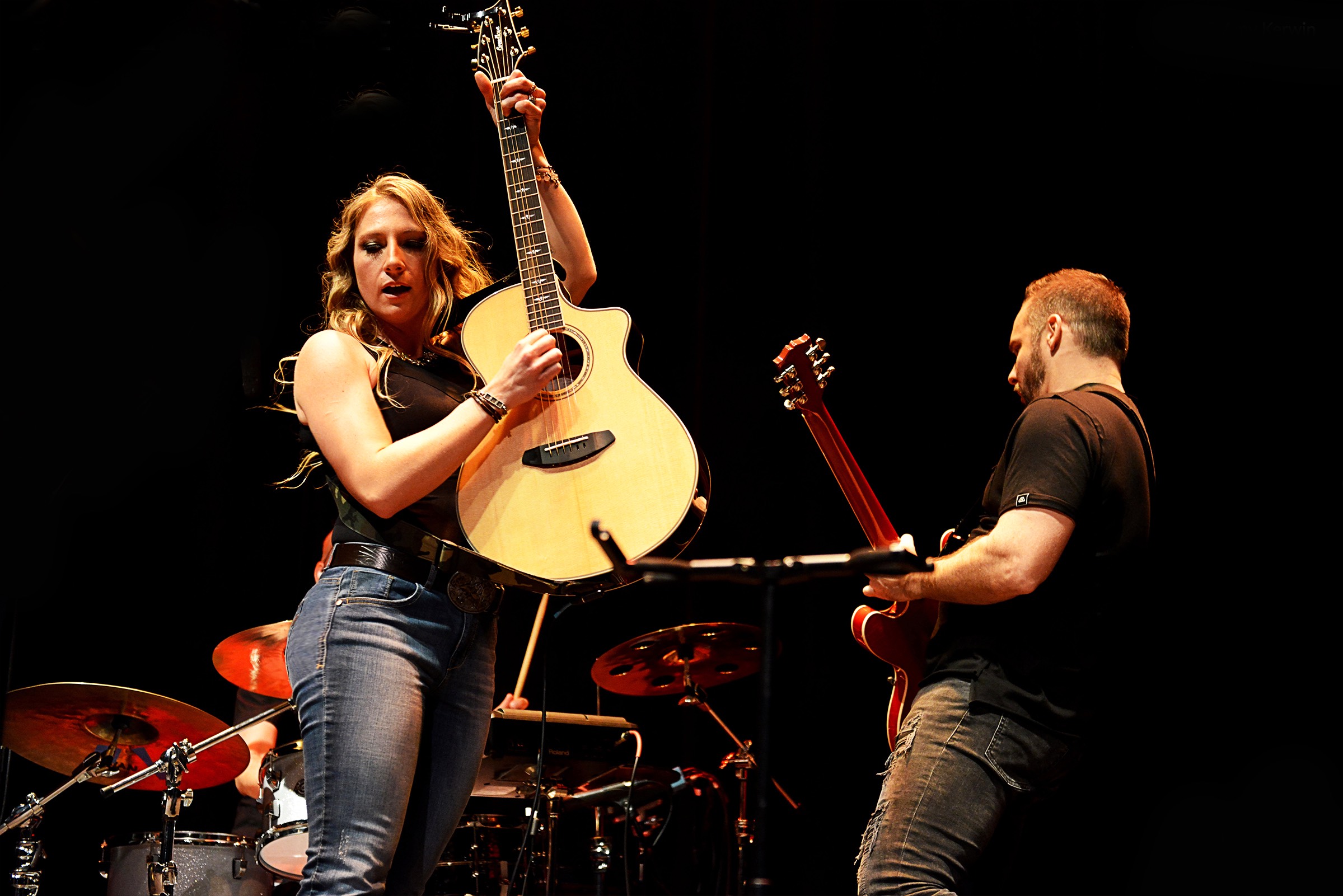 "A bit folk, a bit roots, a bit electro-pop, Emily Angell combines motivating, inspiring lyrics, with a strong, steady optimism."  - The Pleasantville Music Festival
"Angell… has a gift for making every cover sound like her own original piece."  - Town Vibe
Singer/songwriter, producer, guitar and harmonica player from the Southern Tier of Upstate New York — is a description that only begins to scratch the surface of motivation-driven, harmony-obsessed Emily Angell. While some have compared her to Jewel and Alanis Morissette, she's just as well known for moments of belting out Cristina-esque high notes or busting out the harmonica while deftly looping vocals with acoustic guitar.
Her latest album, Built For This, combines Electronic Pop, modern R&B and emotionally charged lyrics with themes of empowerment and melodies that are easily singable. Emily grew up on The Beatles and James Taylor along with The Phantom of the Opera and Free To Be You & Me soundtracks — thus it's no surprise she enjoys creating songs that blur genre lines.
Emily's debut self-released EP The Upset (2011) received praise for its simple, acoustic approach, landing her generous reviews from Women of Substance Radio and AllMusic.com. Her sophomore EP Let Go (2015) incorporated Folk and Rock influences and secured her spots opening for well-known names in Alternative Radio like American Authors and Dreamers.