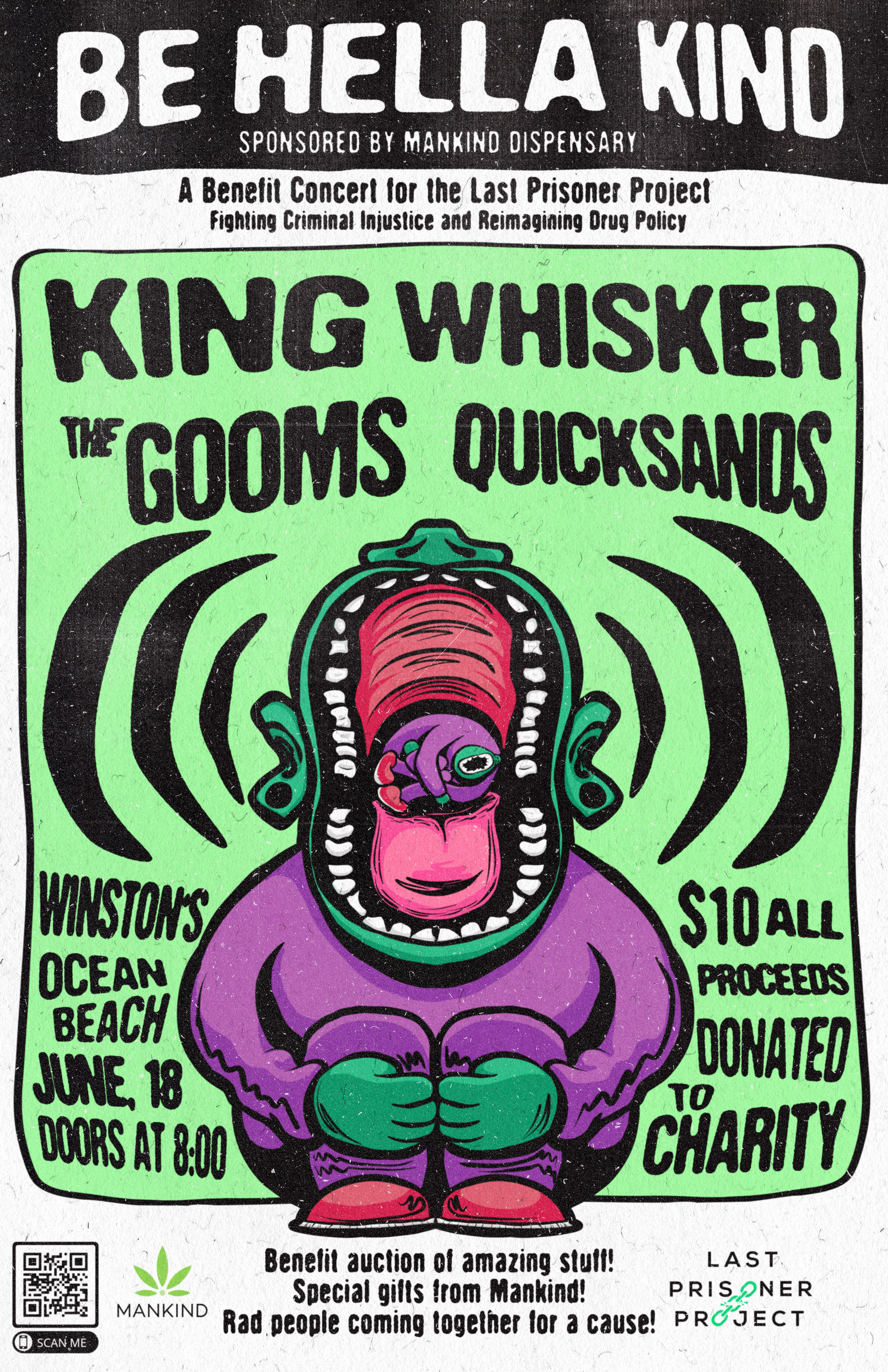 Hosted By:
King Whisker and Mankind Dispensary
A benefit concert for the Last Prisoner Project at WinstonsOB on June 18, sponsored by Mankind Dispensary!
King Whisker
The Gooms 
Quicksands
 
UNTIL THE LAST CANNABIS PRISONER IS FREE!
ALL PROFITS GO TO THE LPP! Come see some awesome music, and help get cannabis prisoners out of jail, and advocate for cannabis justice reform.
#sandiegomusic #sandiego #ob #obstreetfair #oceanbeach #lastprisonerproject #lpp #sandiegoevents #artrock #artpunk