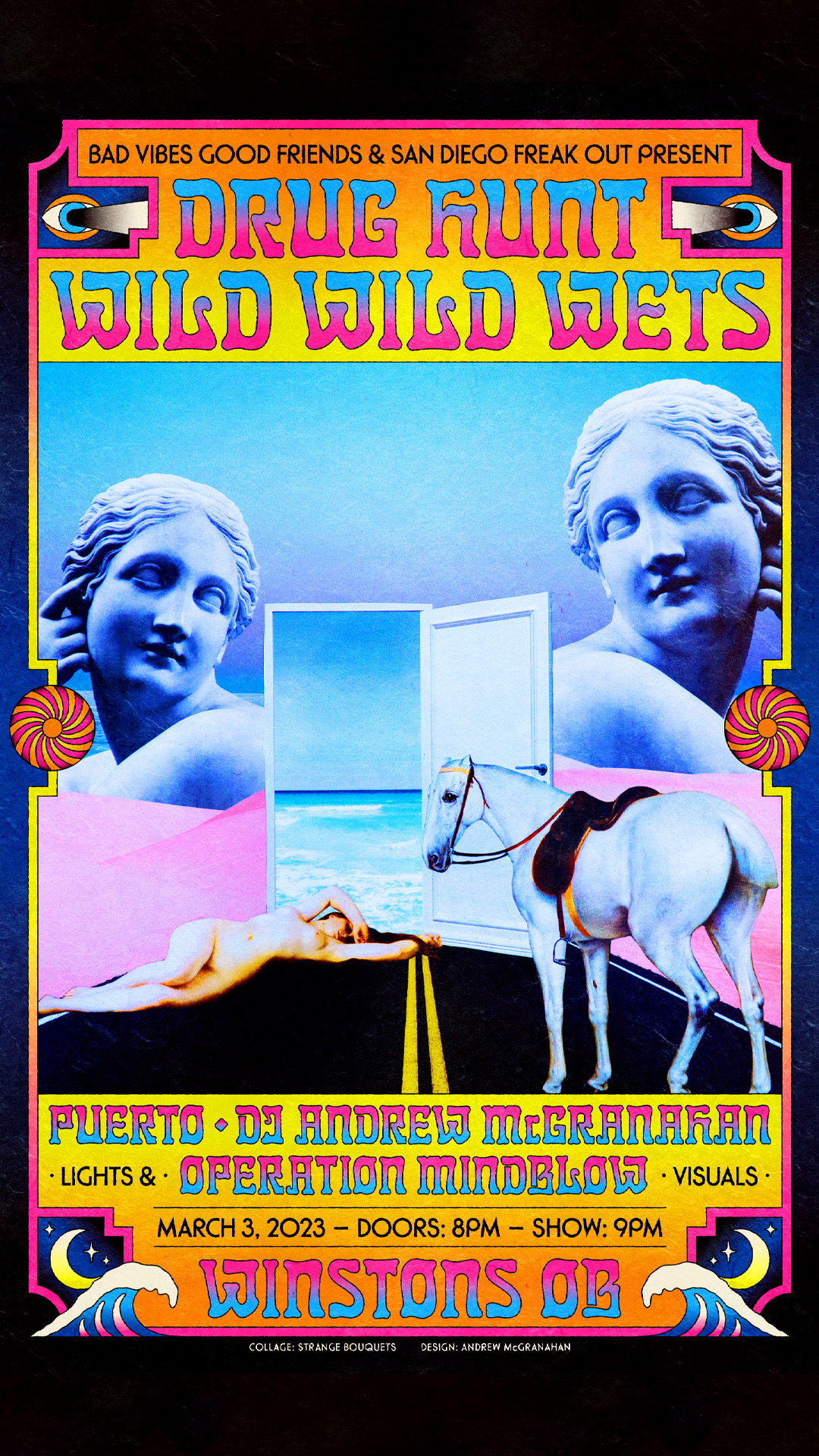 Drug Hunt, a bizarre quintet of natural seditionists, bastardizes Psychedelia with the orphaned idealism of American Post-Punk and early British Hard Rock. While recording Drug Hunt (Self Titled), the band captured an array of musical hallucinations in a genre bending fashion that produced a sound entirely their own. As a result Drug Hunt (Self Titled) is a searing four song EP that burns like napalm in the echoes of a sixties resurgence. Imagine a Doors album produced by Steve Albini, written by Nick Cave, and fronted by The Stooges at a biker bar
.
With two new releases slated for 2019 (Drug Hunt (Self Titled) EP in July, and a follow-up full length in October), Drug Hunt is quickly earning a fierce reputation for their prolific output and incendiary live performances, being named one of NBC's "Top 9 Bands to See Live in San Diego."
In Southern California, a new wave of Rock & Roll artists are changing the very definition of the California sound. At the helm of the pack is Drug Hunt, howling ravenously under the delirium of a new moon.