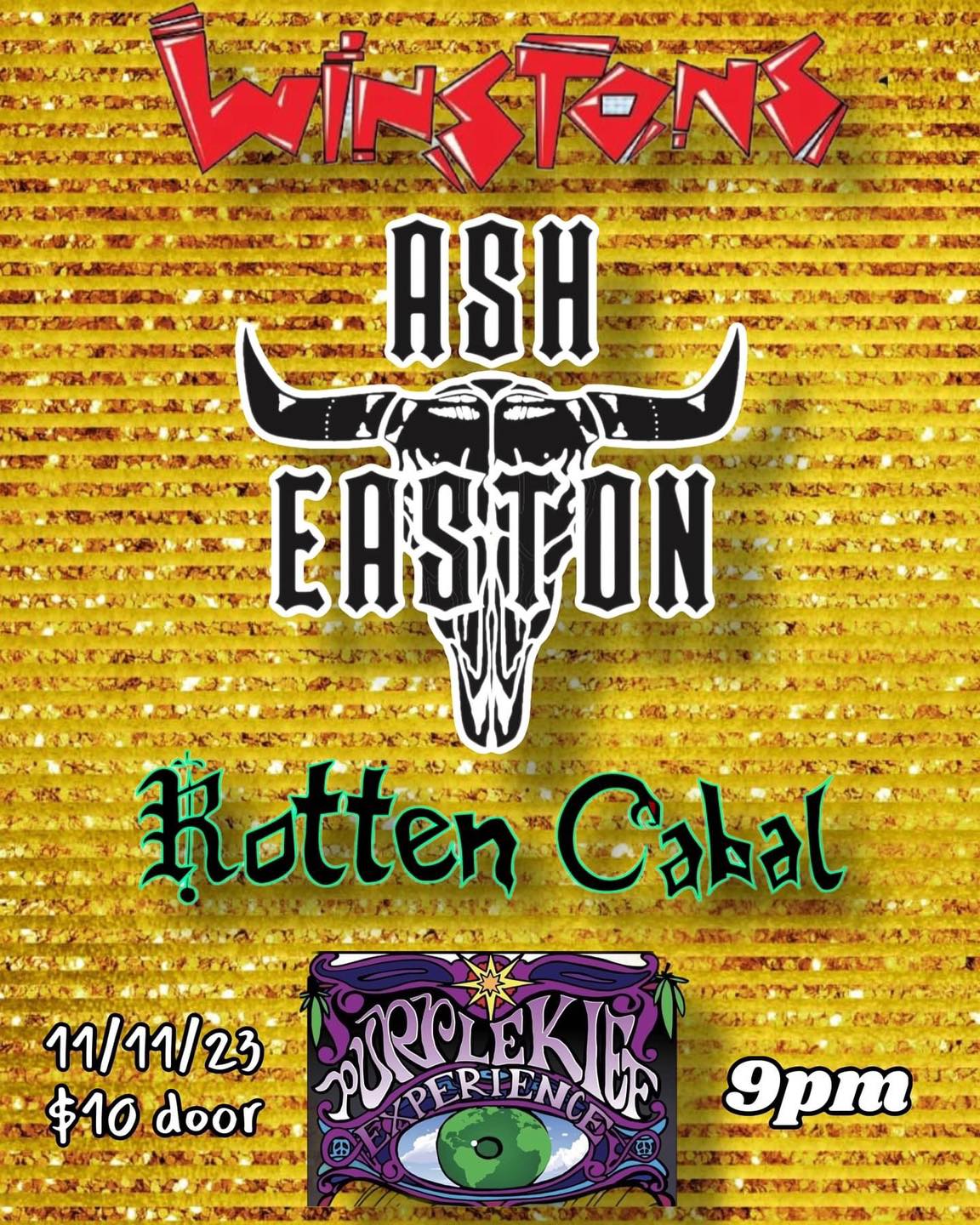 Not your average San Diego, CA artist, ASH EASTON came to disrupt the music scene. Returning to her roots, and her name, she's ready to light the music scene on fire.
ASH EASTON has spent much of her life perfecting her craft. From vocal training of various styles and genres, to national and international shows, she is well rounded in the art of music. She pulls creativity from artists like Aretha Franklin, Stevie Ray Vaughan, Whitney Houston, Brandi Carlile, and Chris Stapleton. As a Puerto Rican, ASH also finds inspiration from the latin community. Her writing isn't for the faint of heart: she serves it raw and real, but pulls you in with authentic connection, believing that is the point of music.
EASTON is the kind of musician to light your fire: "Her voice is like a shot of whiskey in a snow storm…" one fan says. And with her highly acclaimed band, referred to as "The Proper," they're bringing heat like you've never had before. From ballads to straight rock and roll, ASH EASTON & The Proper perfectly embodies southern rock, and brings new flavor to the genre. Find out for yourself.ASH is 2023 San Diego Music Award Winning Best New Artist..
Purple Kief. This is your brain on drugs. Sprouted from the psychedelic minds of four sonic sorcerers in Ocean Beach, California is a sound like no other. This is Purple Kief.
While the world has been catatonic Purple Kief have been vibrating at opus level, creating soundscapes in patterns meant to awaken the mind and satisfy the spirit.
Honoring genres as diverse as post jazz, synth rock, ocean soul, and golden era hip hop while mind bogglingly melding them together seamlessly, Purple Kief have created a sound that can only be described as transcendent.