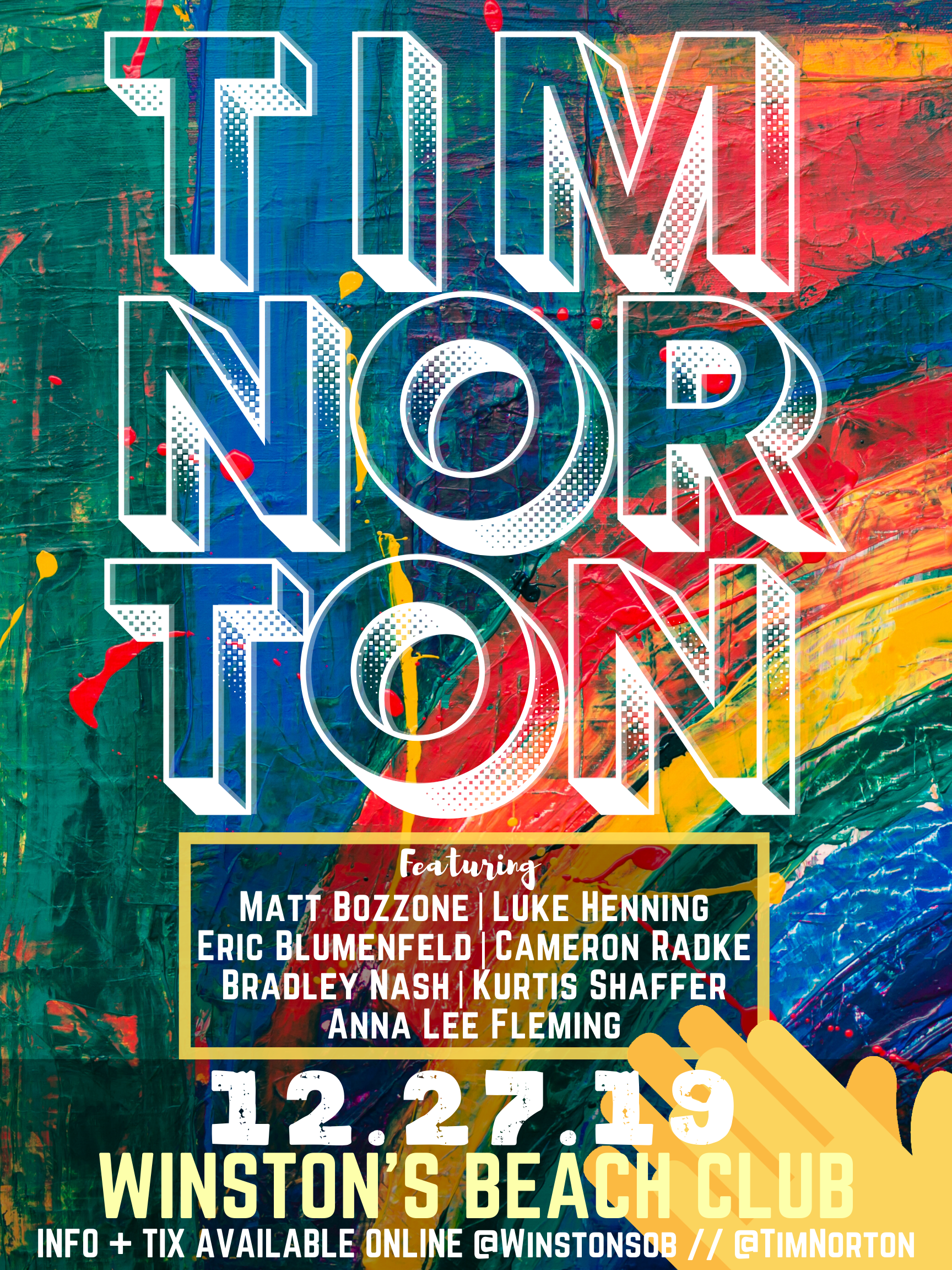 Friday, December 27, 2019 - 9:30pm
M
Massachusetts native and OB resident known for his guitar work and songwriting with touring act Moves Collective, Tim Norton is unleashing a new project on Friday 12.27 at WinstonsOB.
Joining him is an all-star 7 piece group featuring some of the most talented and hard-working musicians in San Diego.
Drums - Matt Bozzone (Elektric Voodoo, Afrolicious)
Bass - Luke Henning (EV)
Keyboards - Eric Blumenfeld (Kinetix, Shred is Dead)
E. Guitar - Cameron Radke (Shakedown String Band)
Baritone Sax - Bradley Nash (EV)
Tenor/alto Sax - Kurtis Shaffer
Trombone - Anna Lee Fleming (Finnegan Blue)
Debuting new original music, paired with high energy takes on funk, soul and classic covers you never knew you loved so darn much, this is an end of the year show you don't want to miss.