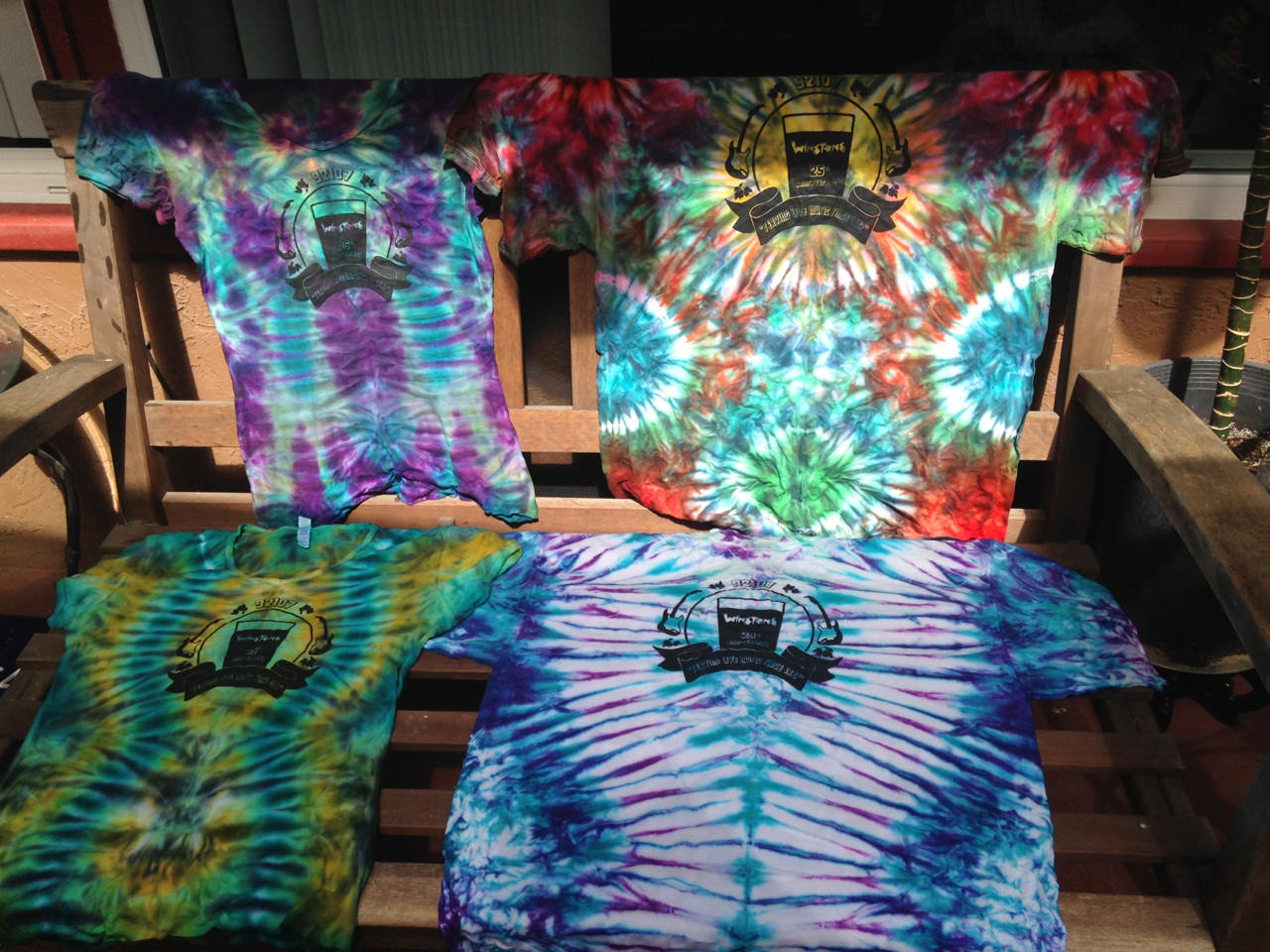 Come get your Tie-Dye on at Winstons on the 2nd Monday of each month! Bring a cotton item and dye it for $5 OR buy a Winstons T-shirt and dye it for FREE!
Don't know what you're doing? No problem, K-Rud's a pro and will help you learn!
It's happy hour too, with more $1-$3 drink specials than you can shake your fist at.
Then, as they've done every Monday for over 25 years, Electric Waste Band continues the party with their high voltage Dead tunes!