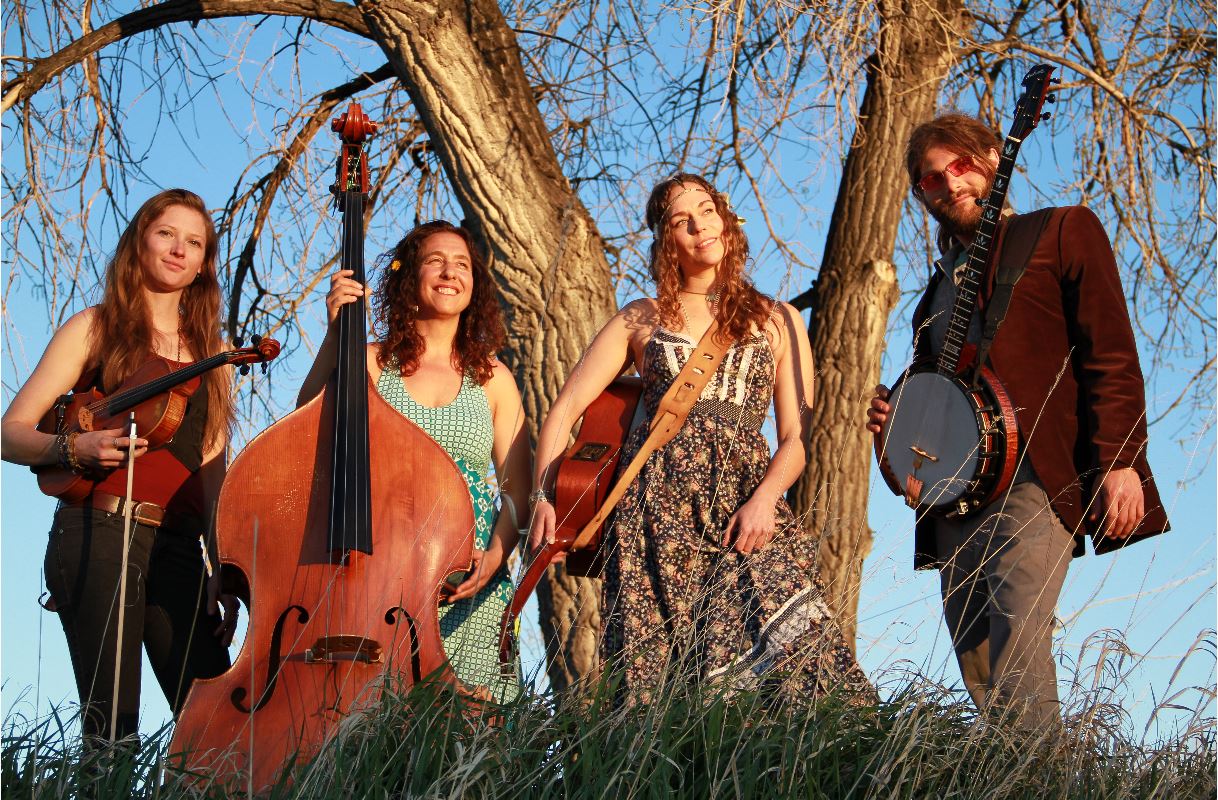 Cover:
$8 Presale $10 @ The Door
The Sweet Lillies' high-energy, melodic tunes have quickly captured the hearts and music souls of fans in Colorado and beyond. The band credits its appeal to the original and compelling songwriting of all four members. The magnetic combination of Melly Frances (vocals), Julie Gussaroff (upright bass), Becca Bisque (viola), and Danjo Lynn (banjo) give this band a soulful, rare, alluring sound that blends Americana and bluegrass, creating a style all its own. As testament to their appeal, The Sweet Lillies have already shared the stage with the likes of Peter Rowan, Vince Herman, Kyle Hollingsworth, Andy Hall, Bill McKay, Jake Wolf, Dave Abear, Leftover Salmon, Yarn, and Drunken Hearts. Based out of Colorado's Front Range, The Sweet Lillies are continually expanding their audience and reach, building fan and critic support through an unwavering commitment to creativity, a contagious love of music, and a get-up-and-dance attitude that spreads lots of love and smiles.
an Diego based singer-songwriter Ryan Bloom doesn't hold back his own take on Americana, painting a vivid picture of the places and people that mark his life. Catch him at the campfire or on stage as Bloom's lyrics invite you on a heartfelt journey.
"Tuning into Bloom, ... one discovered what I call "bindle music," the kind of songs you throw into your duffle when you need to get out of town, just the essentials in your bag, the songs that'll help you survive, thrive, and feel the right things no matter what life throws at you."  - Dennis Cook, Glide Magazine