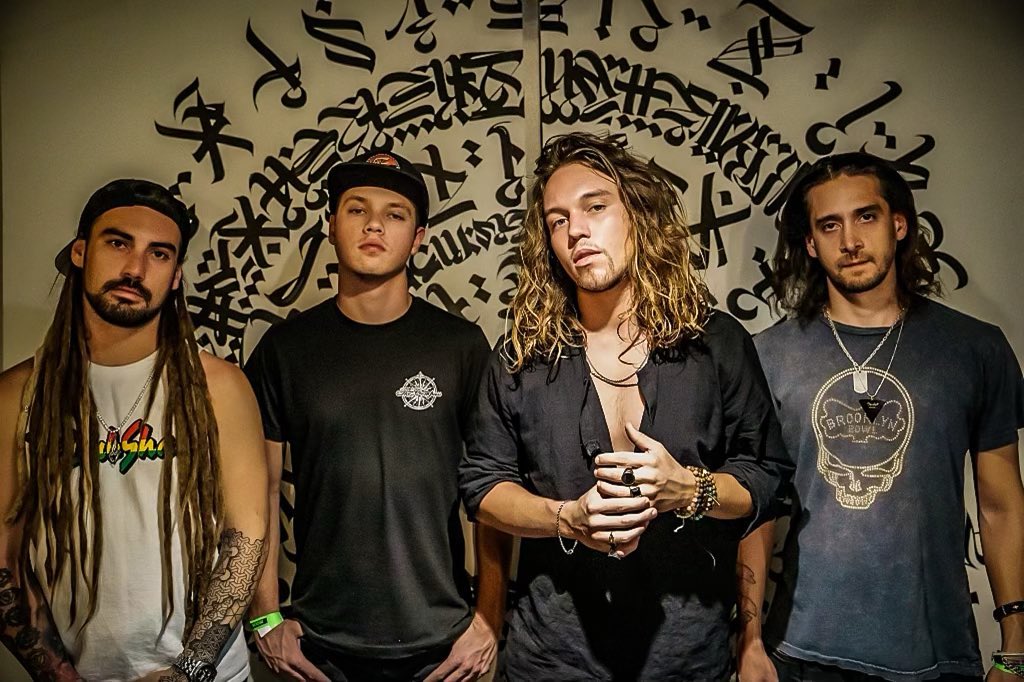 Growing up in Virginia, Kyle Rising loved to immerse himself in as many different styles of music as he could find. This prompted him to begin writing and playing songs of his own at a very young age.
In 2014, filled with music and inspiration, Kyle was playing his guitar on the beach while on a family vacation in Outerbanks, North Carolina. There he met E.N Young, who was on tour with Tribal Seeds. Little did he know that the chance meeting would grow into a future blessing.
After finishing a year at Radford University, Kyle decided to relocate to Outerbanks to pursue music with full focus and intention. Playing open mic nights, he began meeting like-minded musicians who were interested in starting a reggae band. Thus began his journey towards Sensi Trails.
Forming in 2016, Sensi Trails became an outlet for Kyle to express himself, while also paying homage to the bands who influenced him in his youth. These included Jack White, The Avett Brothers, Peoples Blues of Richmond, Stick Figure, and The Movement. The band recorded and released a 5 track EP showcasing songs such as Dirty Couch and New Romance.
By 2018, Kyle decided to move operations to San Diego, a mecca of sunshine and smooth sounds. Soon after, he reunited with E.N Young, and began recording new material for a full length album at Imperial Sound Studios. Finding sonic gold in the title track of the album, Just Livin' featuring Kbong of Stick Figure, Kyle began scouting the scene for new band members. That's when he found Jordan, who joined on drums, and Kaya on bass. Striving to take the songs to a new level, the group then added keyboardist Mike. Thus bringing together his dream, to breathe life into a new chapter of Sensi Trails.