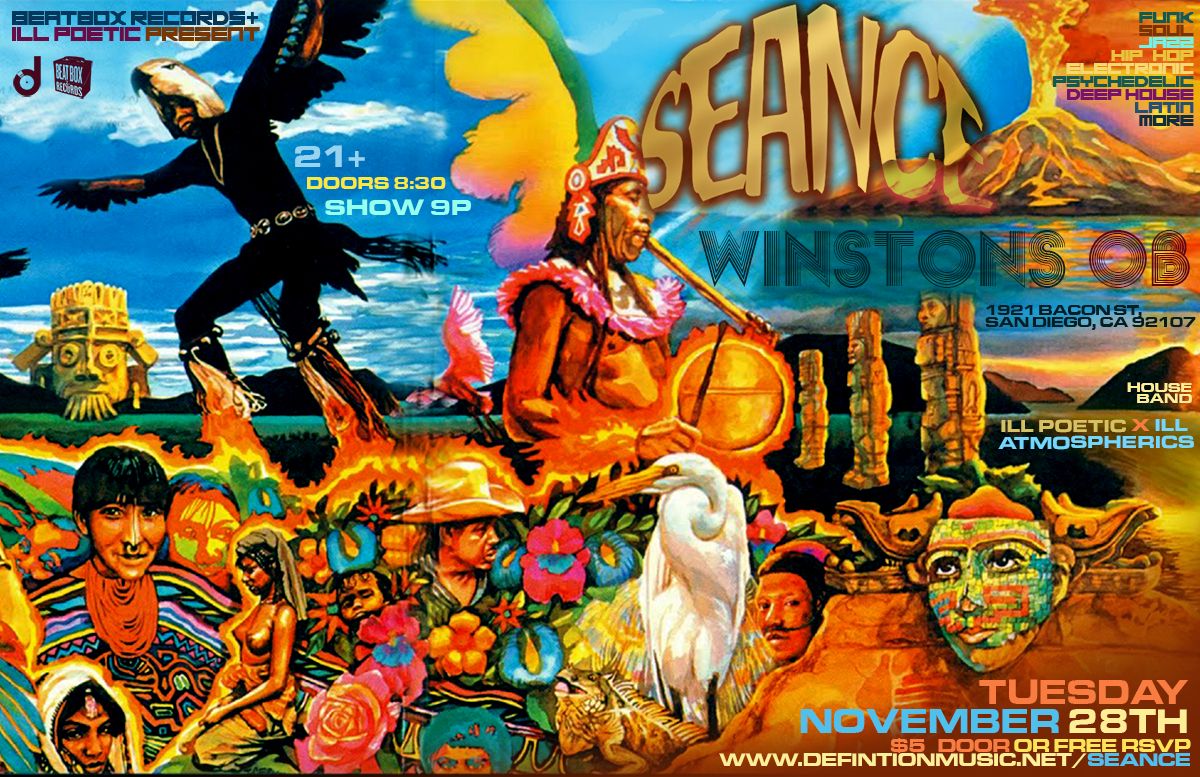 Tuesday, November 28, 2017 - 9:00pm
Cover:
$5 ( NO COVER if you RSVP before the date)
SEANCE is a live music experience. We select a talented range of professional producers, musicians, vocalists, DJs and percussionists to join us on stage throughout the night to create a live experiences from scratch, blending‍‍‍ Hip-Hop, Funk, Soul, Jazz, Deep House, Electronic, Latin, Trap and Psychedelica. We deliver a night where the music travels, akin to present-day fusion-era Miles Davis, Herbie Hancock and Parliament. This evening is hosted by Ill Poetic & house band Ill Atmospherics.