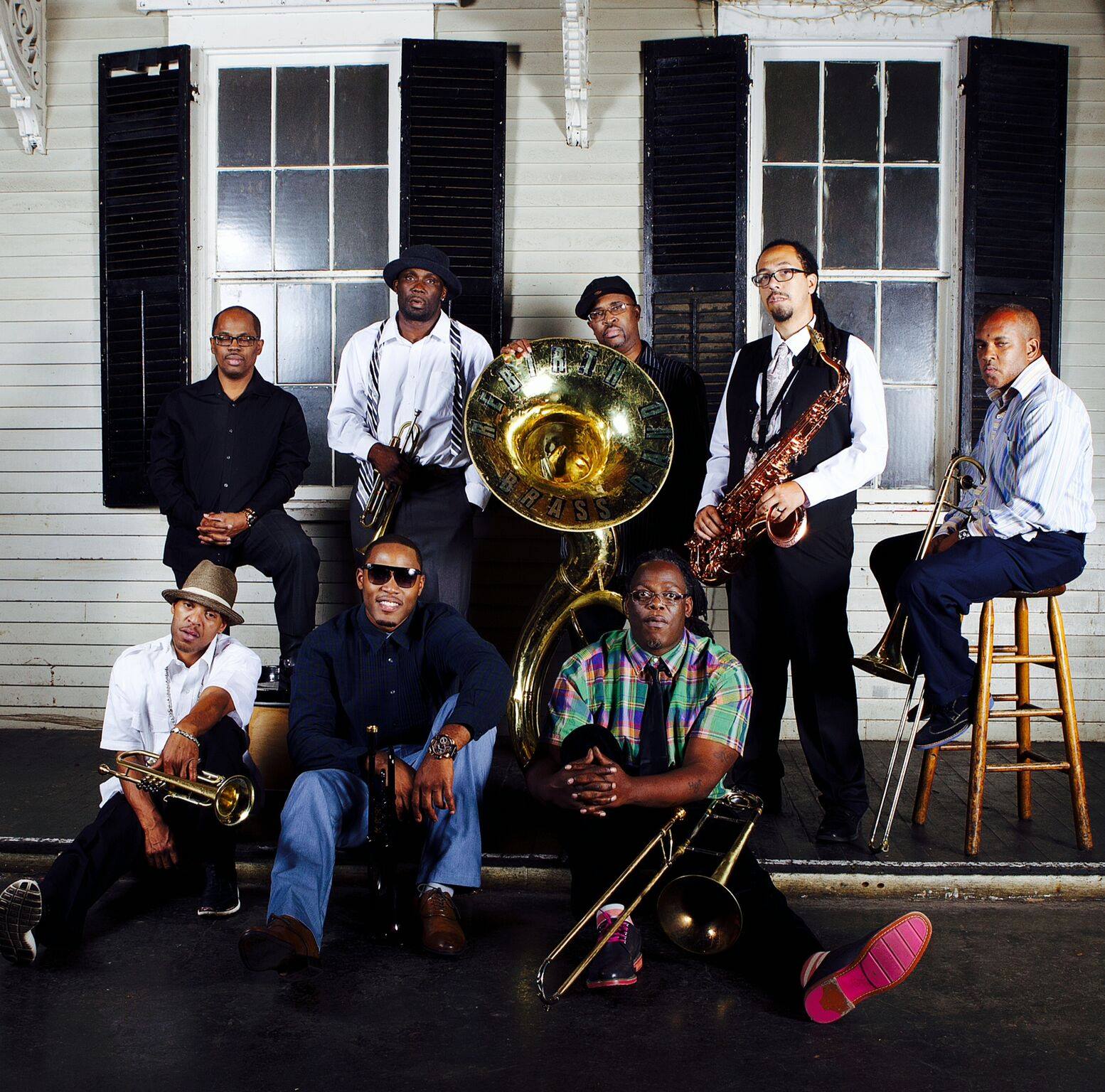 Saturday, April 6, 2019 - 9:30pm
Whether seen on HBO's Treme or at their legendary Tuesday night gig at The Maple Leaf, Grammy-winning Rebirth Brass Band is a true New Orleans institution. Formed in 1983 by the Frazier brothers, the band has evolved from playing the streets of the French Quarter to playing festivals and stages all over the world. While committed to upholding the tradition of brass bands, they've also extended themselves into the realms of funk and hip-hop to create their signature sound. "Rebirth can be precise whenever it wants to," says The New York Times, "but it's more like a party than a machine. It's a working model of the New Orleans musical ethos: as long as everybody knows what they're doing, anyone can cut loose." In the wake of the sometimes- stringent competition amongst New Orleans brass bands, Rebirth is the undisputed leader of the pack, and they show no signs of slowing down.
WITH
Euphoria Brass Band is a San Diego based musical collective that serves up a contemporary mix of old school New Orleans traditional brass band jazz, funky street beats and new school edginess with a West Coast feeling!
EBB was created in 2011 by two New Orleans transplants, Ron Bocian and David Bandrowski and local jazz radio DJ, Drew Miller. They quickly assembled a top notch, hard-hitting horn section: Steve Ebner (trumpet), April West (trombone), David Jackson (tenor sax), JP Balmat (baritone & alto sax, clarinet) and Wayne Rice (sousaphone). Euphoria Brass Band is proud to have been nominated 5 years in a row for various San Diego Music Awards since their inception in 2011! Embracing the exciting spirit of improvisation with a hard funk edge, Euphoria Brass Band has become known for their incendiary high energy shows…. guaranteed to get a crowd smiling, dancing and having a good time. EBB always leaves 'em wanting more!