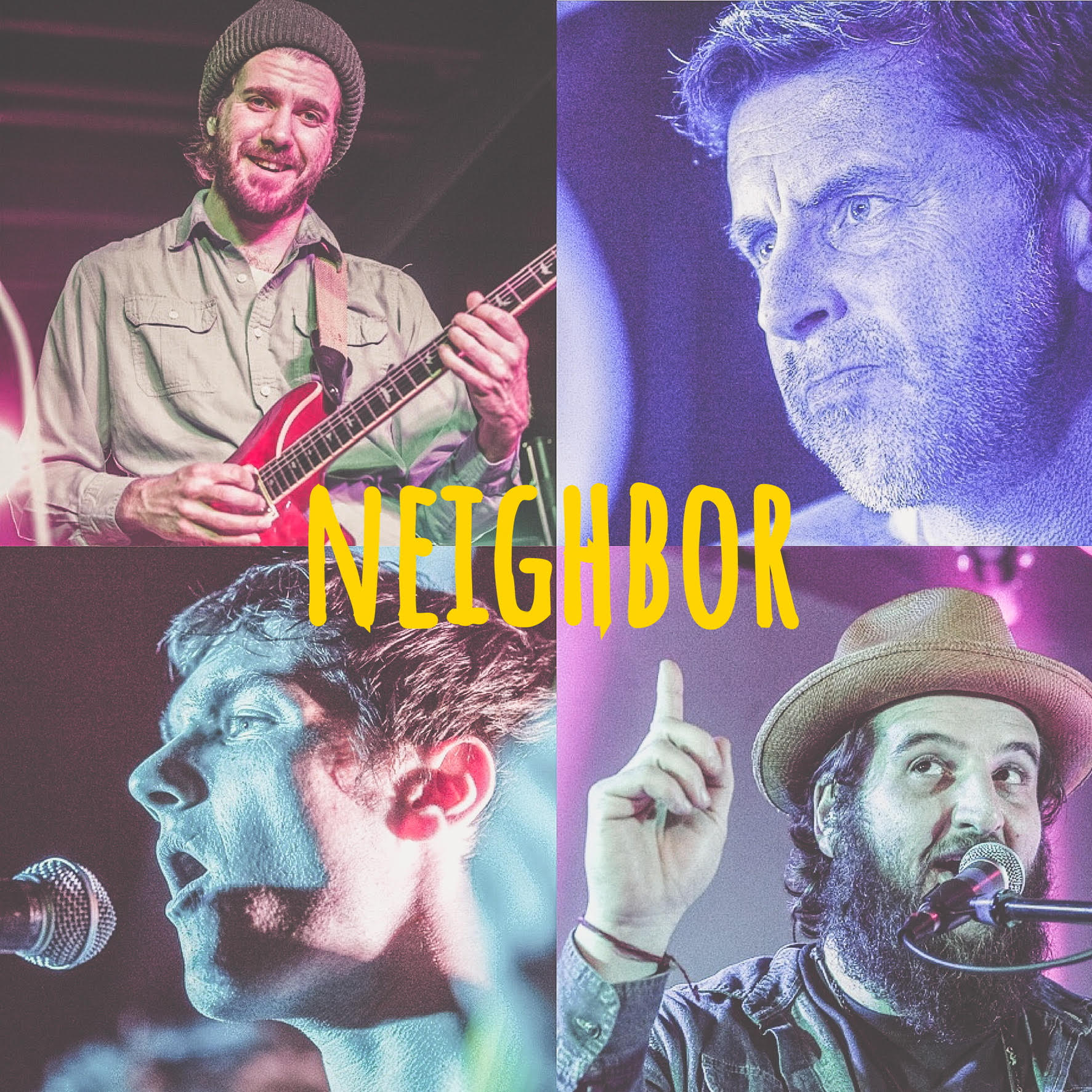 With a diverse catalog of hundreds of songs, the musical juggernaut Neighbor has become one of the most exciting and unpredictable live bands on the music scene today. Grown in large part by the passion and devotion of the fans called Neighbors, their symbiotic relationship inspires and touches every performance. The creation of childhood neighbors Richard James (vocals, keys) and Lyle Brewer (guitar), Neighbor combines ambitious composition, soulful balladry, and a fearless approach to their lengthy improvisations. The quartet is rounded out by Dan Kelly (bass) and Dean Johnston (drums) who fuel the groove and lay a solid foundation for Neighbor's "down home" sound. Come see what's good in the neighborhood.
GrooveSession is always a good time. This Southern California band brings a Movin' Groovin' high energy Rock Show with flavors of Jam Rock, Funk, Jazz Fusion, and Reggae. 
Led by singing drummer Manny Sanchez, along with his younger brother Ronnie Sanchez playing bass guitar and completing an unrivaled rhythm section. Natural harmonies in life as well as voice you can't help but move once the GROOVE is in SESSION. Brothers Sanchez have now connected with true talents and creative energies in Kyle Merrill on guitar and vocals and Alex Mello on keyboards.  Both Kyle and Alex are respected musicians and road warriors from the band Brothers Gow. The four of them now cosmically have come together as one band joining forces on stage as Songwriters, Jammers, Rockers and Space Funkers United. 
Catch a session!
They have opened up for Los Lobos, Little Feat, Karl Denson's Tiny Universe, George Clinton's P-Funk Allstars, New Mastersounds, The Funky Meters, Ivan Neville's Dumpstaphunk, Pimps of Joytime, Ozomatli, Railroad Earth, Tea Leaf Green, Dirty Dozen Brass Band, Rebirth Brass Band just to name a few