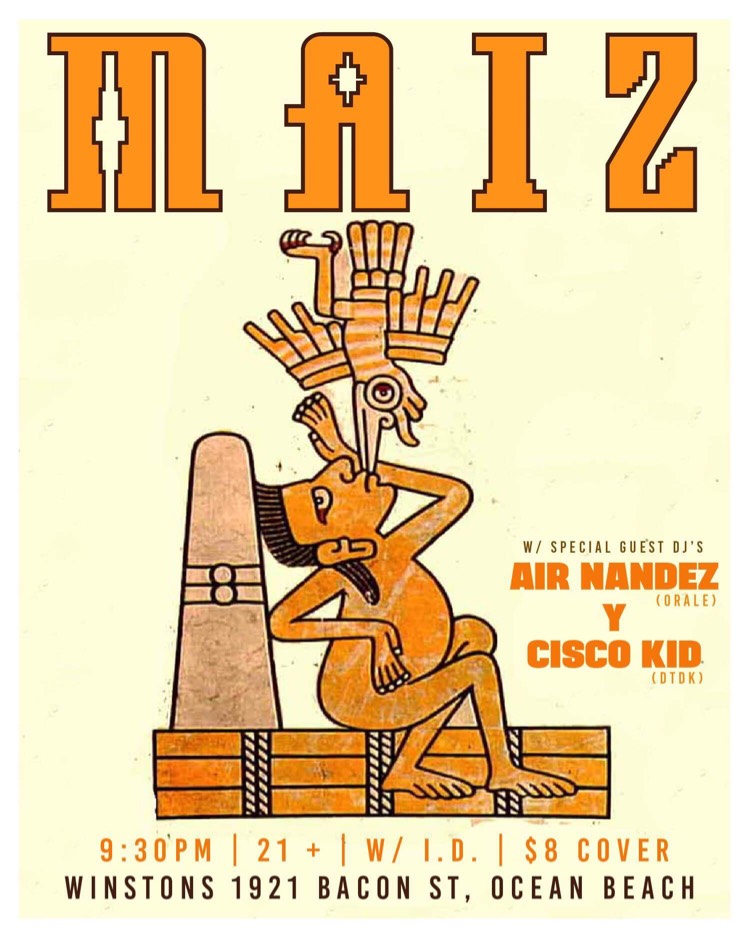 eggae Tuesdaze returns in February with Maiz and their unique Reggae Cumbia Sound!
MAIZ is an organic latin blend of reggae and cumbia with a conscious message of unity and liberation. The first and only record "FEED YOUR SPIRIT" has independently sold over 250,000 copies in just southern California and Mexico.
MAIZ have been laying down their own inimitable latin global Reggae since they came together in 1997. Their incendiary live shows have defined them as local favorites. 
As a nine piece band the players are known for igniting crowds with their fierce rhythms and uplifting message of unity and consciousness. 
Meanwhile always keeping their focus on the political climate of the world and nation. MAIZ are a living and breathing cultural art experience for the mind body and soul.
MAIZ have toured and shared the stage with Cultura Profetica, The Wailers, Fidel Nadal, Los Cafres, & Sargento Garcia.
Website: karlospaez.com
Facebook:Karlos Paez Music / Karlos Paez