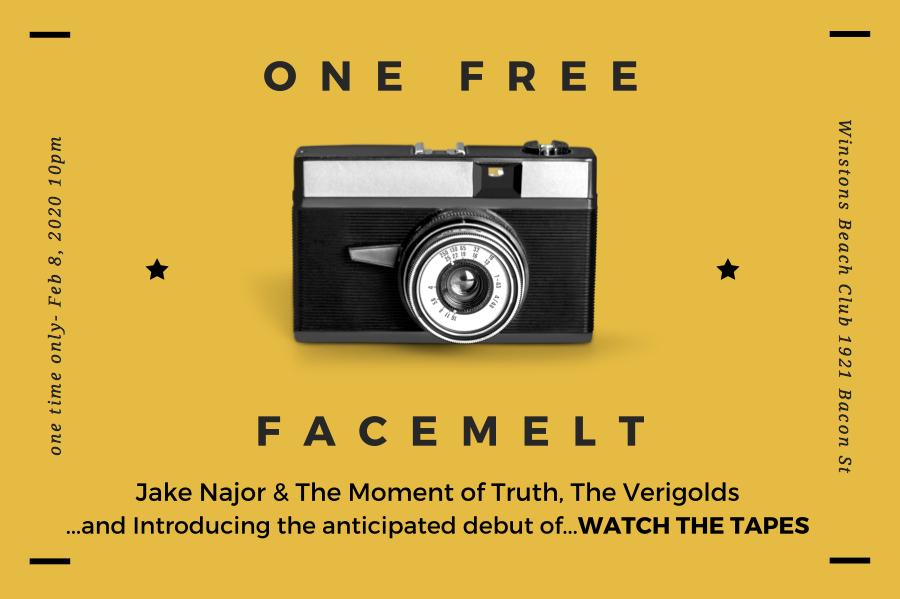 We have an eclectic night of some of the best music San Diego has to offer all coming at you from Winstons. The night will kick off with the indie rock sounds of the Verigolds: "Mixing elements from indie rock, pop, folk, psychedelic, and alternative rock, The Verigolds are a modern blend of timeless sounds." - The Huffington Post
Then on to the Indie Dance sounds of Watch the Tapes - get down and sweaty this unique mix of indie rock and dance music.
Headlining the night we have Jake Najor & the Moment of Truth:
Grammy nominated Drummer Jake Najor has contributed musically to numerous albums, as well as having performed with The Styletones, Karl Denson, Weapon of Choice, Bad Credit, Fluf, Raphael Saadiq, Jason Mraz, Robert Walter's 20th Congress, Incredible Moses Leroy, Breakestra, Connie Price and the Keystones, Big Daddy Kane,Tv on the Radio, Joss Stone, Soul of John Black, M.O.P., Percee P, Wildchild, Redman, De La Soul, The Beatnuts, SOUP (Jurassic 5), Vincent & Mister Green, Tita Lima, Rodriguez, AJ Croce,Aloe Blacc, Kurtis Blow,Kelis, Mindi Abair and many additional talented artists.