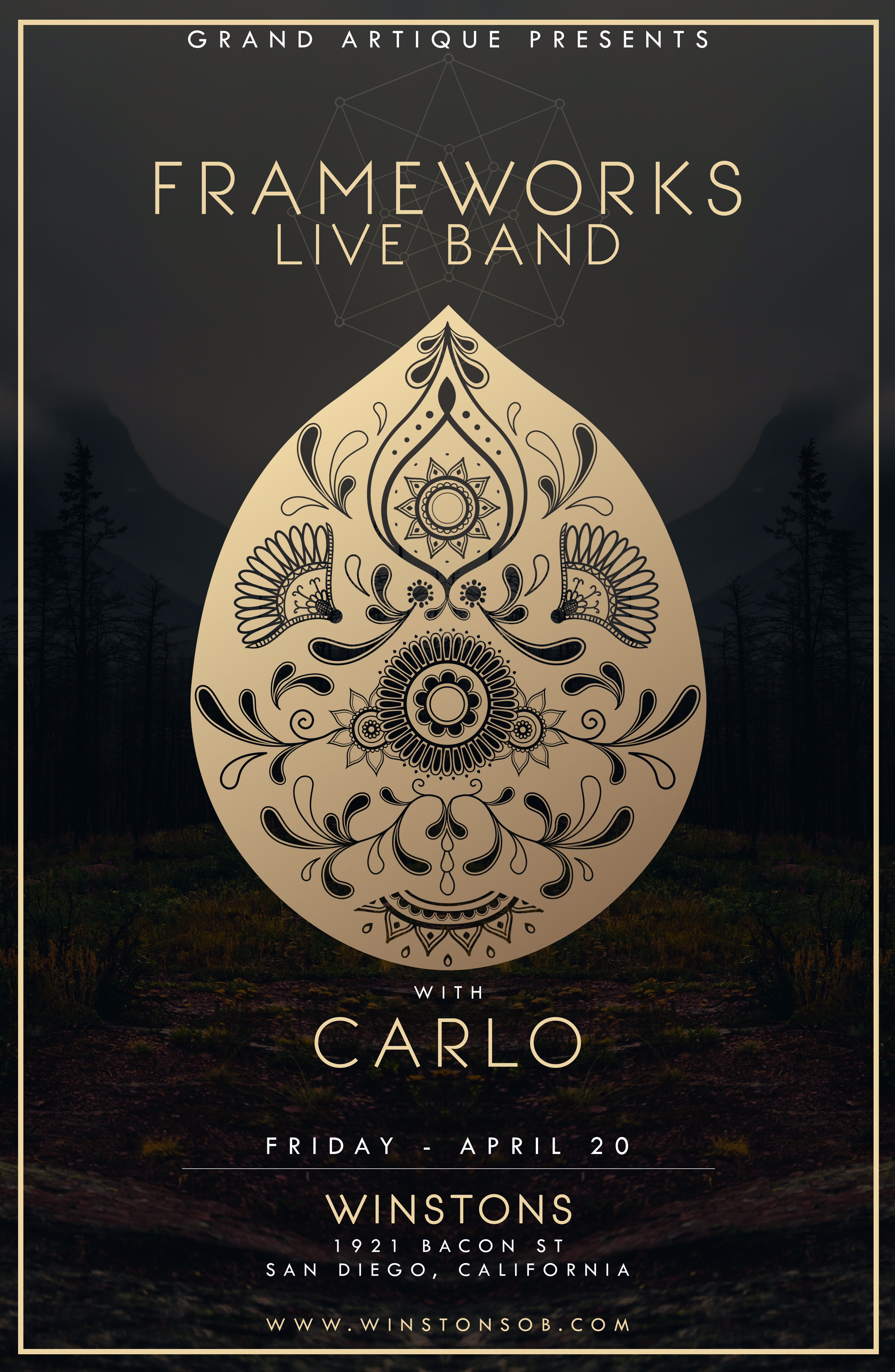 Lush, symphonic compositions full of delicate strings, pulsing bass, and thrilling vocals litter the catalog of Matthew James Brewer, the Manchester-based performer and producer known as Frameworks. With a masterful LP, two EP's, and another on the way in 2017, Brewer has conquered massive festival stages in the United States and toured the UK with his label chief Emancipator. Returning to Loci Records for KINGS due out this year, Frameworks follows up Branches, a stunning, sorrowful, and uplifting set of tracks that emerged in 2015.
Frameworks first made a splash on the scene earlier in the year with Tides, which came out on First Word Records in spring 2015. Featuring the vocals of standout Manchester stars JP Cooper and Rioghnach Connolly, the album brought Brewer much attention in the US, and led him to a series of North American tours featuring plays at Electric Forest, Camp Bisco, Lightning in a Bottle, and the 20th anniversary of the Shambhala Music Festival in British Columbia.
With a rich warmth in his compositions that span downtempo, organic house, and jazzy hip-hop, each Frameworks track is a soapy bath to slip into after a long day on the job, or a deep embrace on a dance floor in the midst of a crowded wood.