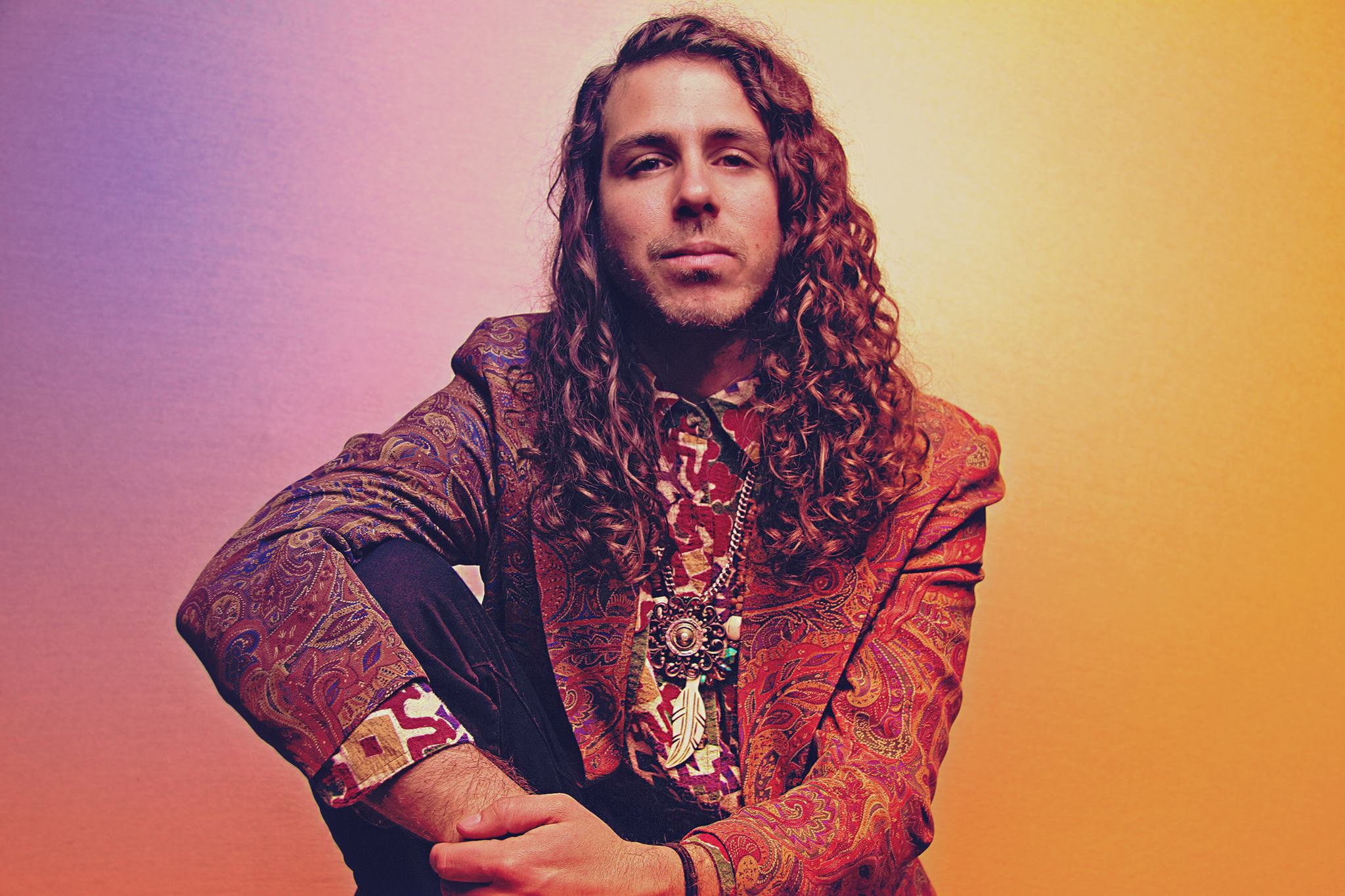 Saturday, September 29, 2018 - 9:30pm
Hailing from Joshua Tree, California, Gene Evaro Jr's sound is a mixture of soul, folk, electronic and funk. Gene Evaro Jr has the power and dexterity of Earth, Wind & Fire, and the music has the soulful craftsmanship of Stevie Wonder. Evaro can sing, play and lead in a way that brings to mind Stephen Stills or Prince. Watching Gene Evaro Jr and his band feels like you are experiencing some grand force of nature spiritually, like making love in a hurricane or testifying to the heavens in a meteor shower
Gene Evaro Jr is currently touring in support of his third full-length album "Like its 1965" released in April of 2018. Gene Evaro Jr's formidable and dedicated following is rapidly expanding beyond So-Cal, fueled by national tours supporting Milky Chance, Elle King, and Blues Traveler and prominent festival appearances at High Sierra Music Festival, Lightning In A Bottle, Wanderlust Festival, Lucidity Festival, Hangtown Music Festival, Joshua Tree Music Festival, and Guitarfish Festival. Gene Evaro Jr's works have been featured on the network television show Deadliest Catch and Ian Somerhalder's Time Framed Series.
From the folk magic of Paul Simon, to the crazy funk fashion of Sly & The Family Stone, to the R&B nature of Bill Withers, this old-soul artist reminds us of what it once felt like to put on a record, press play, and then relish in every word from start to finish, without missing one beat.
with Boostive 
Boostive's massive sound is the product of seven young musician's unique musical influences. Drawing from elements from everything from gritty hip hop to ambient electronic and back world music, they create a powerful trance-like atmosphere for their audiences and easily fit in to any kind of musical setting. Originally started by four lifelong friends in san diego, a move to Santa Cruz brought the missing pieces of the puzzle with the addition of the last three members. The recording of the self titled EP in 2012 signified they were ready to begin playing shows professionally. Since then, boostive has taken off and even had the pleasure of playing numerous music festivals and opening up for some of their most respected influences like Heiroglyphics, The Pharcyde, Souls of Mischief, Slightly Stoopid, Del tha Funkee Homosapien, Zion i, and Gramatik. The group now gigs around California regularly and is constantly creating new material, keeping the spirit and energy alive and changing. With a full length album recorded and on the way to being released and the release of their second EP "Feed the People"(2014), boostive is moving forward with their momentum every day.