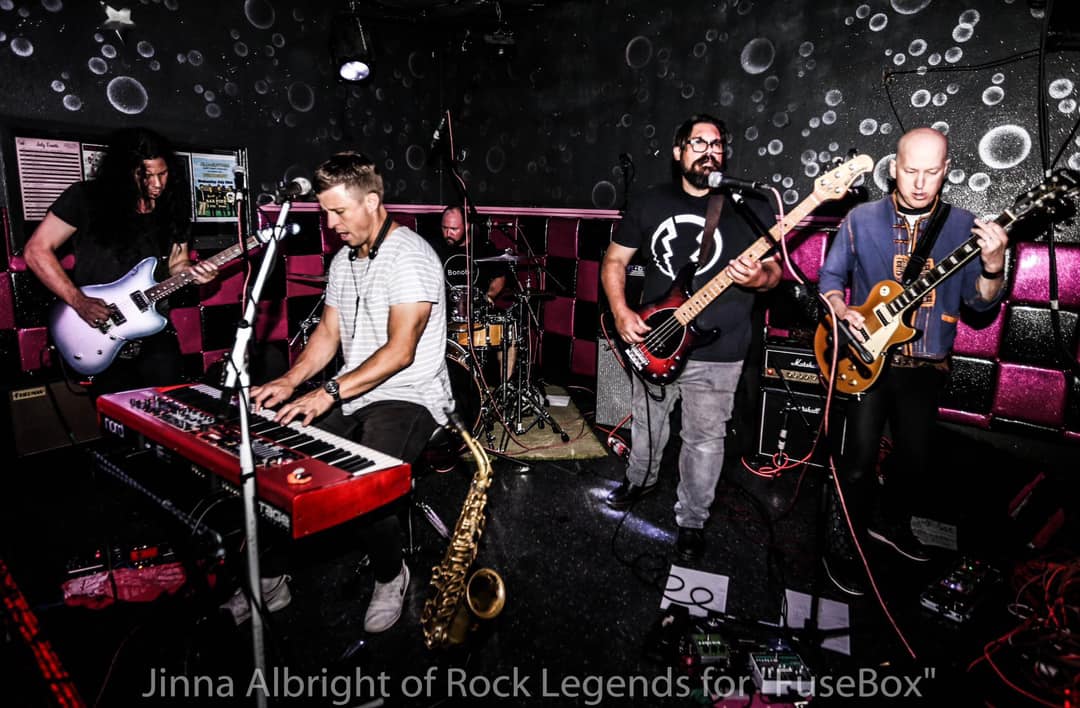 FuseBox is known for its eclectic style of music, blending the elements of funk, prog, rock, pop, metal, country and blues. Humor combined with an unconventional song writing approach that employs cutting edge tones, creating complex soundscapes that allow for cheeky improvisation, making this high energy trio sound extensively more than the sum of its parts. 
Stephen Lewis & The Big Band of Fun is a high energy loop based funk/hip hop band from New Brunswick, Canada. They are an international touring band who are very familiar with the music festival circuit. They have performed at festivals like Glastonbury (UK), Mountain Jam (NY),The Boomtown Fair (UK), Burning Man (NV) , Disc Jam Music Festival (NY), Harvest Jazz and Blues Festival (CAN) and dozens of other festivals in Canada, The US, and The UK.
They have opened for and performed with artists like George Clinton & Parliment Funkadelic, Turkuaz, Andy Frasco, The Floozies, TAUK, Chali2na, That1Guy, Dubfx, The Funk Hunters, and many others. 
If you love a high energy, highly danceable, extremely engaging, and an unforgettable show then look no further. Get ready to sing, sweat, and dance with Stephen Lewis & The Big Band of Fun!