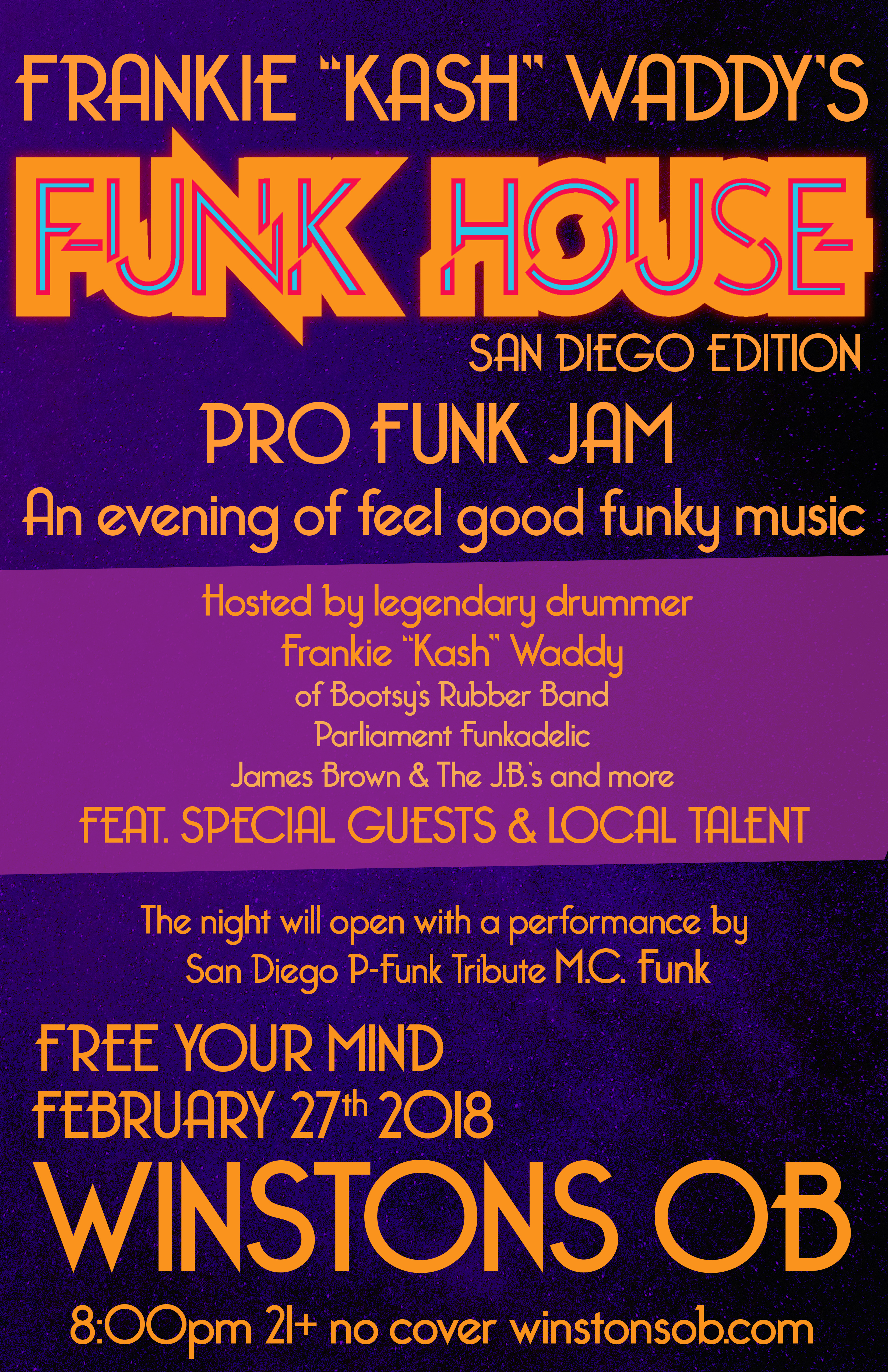 Welcome to Frankie "Kash" Waddy's FUNK HOUSE. Started as a funk jam in Los Angeles, Frankie is bringing the feel good funky music to the San Diego community. Funk fans, Maggots, all lovers of good times and good music are encouraged to attend this free event.
For those musicians interested in joining, please contact Russell Ramo or Jeremy Deitz for further details and signups. Vocals, guitar, bass, drums, horns, keys and all things funky are invited. More details and song list coming soon.
The evening will open with a special performance by San Diego P-Funk tribute M.C. Funk.
Free your mind.