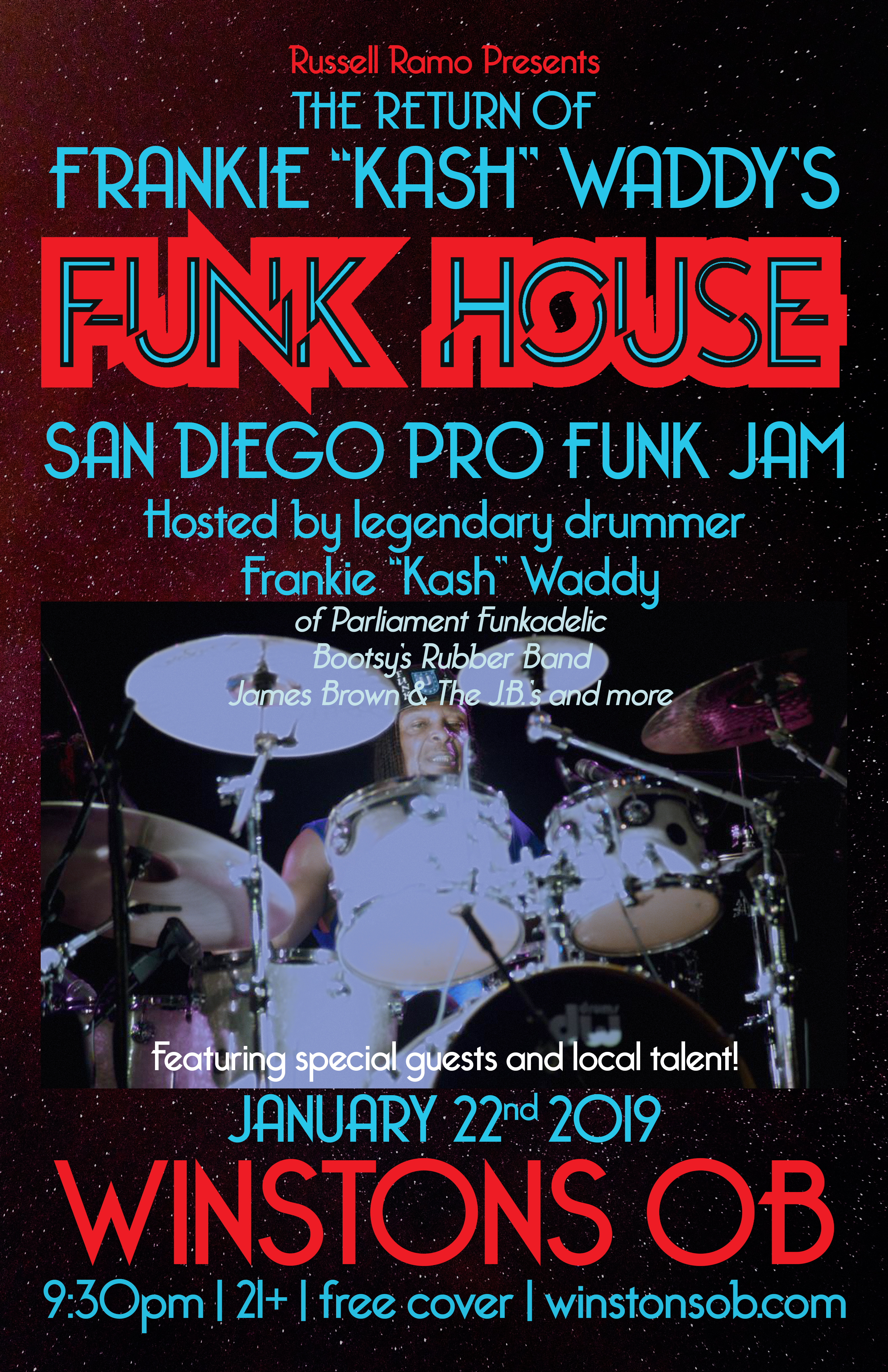 Tuesday, January 22, 2019 - 9:30am
Frankie "Kash" Waddy and his FUNK HOUSE return to San Diego featuring an All-Star cast of funk musicians. The evening will also feature DJ Barry Thomas, special guests, and San Diego's funkiest local talent. You never know who is going to show up! This is an open style jam. Vocals, guitar, bass, drums, horns, keys and all things funky are invited. Please be familiar with a variety of P-Funk tunes and other funk songs.
Frankie "Kash" Waddy is one of the most accomplished funk drummers on the planet. For over four decades, his work with James Brown, Parliament-Funkadelic, The Rubber Band and Bootsy Collins have provided the backbone of funk, as the world knows it. If you want to get funky, come down to the Funk House at Winstons, Ocean Beach.