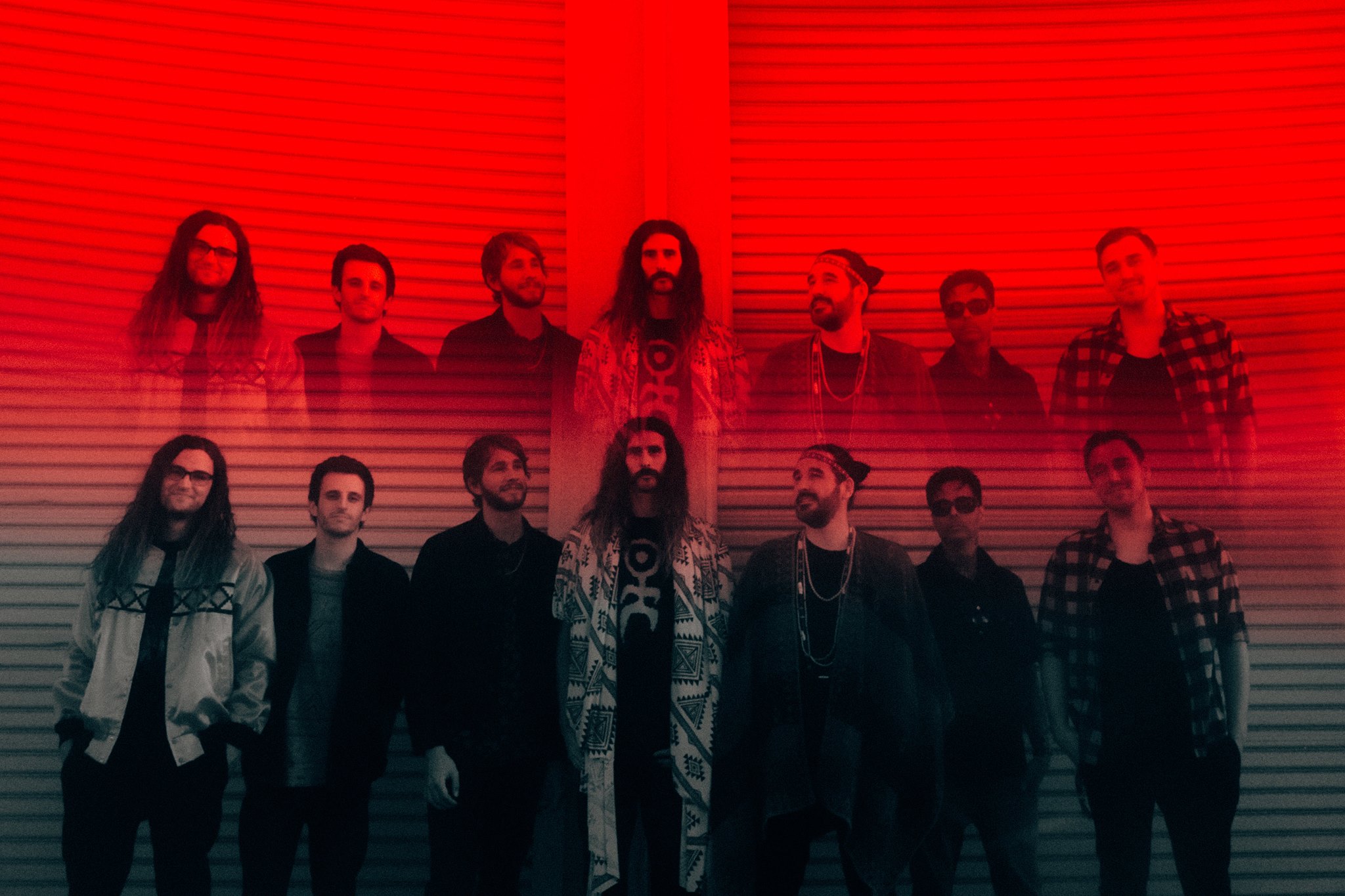 Elektric Voodoo is a "World Beat Rock & Roll" band based out of San Diego, CA and led by Scott Tournet, co-founder of Grace Potter & The Nocturnals.   They're a 6 - 7 piece ensemble that combines afrobeat and Latin rhythms with psychedelic rock.  
With The Nocturnals, Scott Tournet toured all over the world, performing at some of the biggest festivals, stadiums, theaters, and clubs.  He wrote, recorded, and performed with The Allman Brothers Band, Billy Gibbons (ZZ Top), Taj Mahal, Robert Plant (Led Zeppelin), Bob Weir, Mavis Staples, Dan Auerbach (The Black Keys), and many other big names.  
Since 2016, Elektric Voodoo has toured extensively throughout the U.S., including a national tour in Fall 2018 in support of they're new album Animal, and a second east coast tour in winter 2019.  They have shared the stage with a wide variety of artists including Karl Denson's Tiny Universe, Anders Osborne, Rebirth Brass Band, Con Brio, Songhoy Blues, Easy Star All Stars, Five Alarm Funk, Polyrhythmics, Orgone, and more. Their first two albums have been met with incredibly positive critical reactions.  Glide Magazine describes their first album in saying,"tastes of The Flaming Lips, Santana, Fela Kuti, Tame Impala and The Arcade Fire break through atop this soulful collection of songs that are birthed with unlimited potential," while Relix Magazine says it's, "intriguing, enticing, and engaging all at the same time ----- evidence of Elektric Voodoo's ability to cast a hypnotic spell."
Here Lies Man took the music world by storm in 2017 with their self-titled debut positing the intriguing hypothesis: What if Black Sabbath played Afrobeat? 
 Rough Trade named Here Lies Man in their prestigious Top 10 Albums of 2017. BBC 6 & Classic Rock Magazine deemed it among the year's best, as well as countless other press outlets singing its praises. 
The L.A. band comprised of Antibalas members quickly follow their auspicious debut with the even more thoroughly realized album You Will Know Nothing. Its 11 tracks expand upon the band's exploration of heavy riff-based rock and psych within the ancient rhythmic formula of the clave. 
Sonically, on You Will Know Nothing the dynamic range is thicker, crisper and more powerful. It glistens as much as it blasts. The songs are even catchier, more anthemic, and the production reflects that of a band truly come into its own. Lyrically, it's an equally more conceptualized effort that reflects upon states of being and consciousness — a driving force that carries throughout the words and moods of all of the band's releases, interconnected to their trancelike music. Here Lies Man have honed their sound and their focus, and soon, you will truly know Nothing. 
"We wanted to go deeper with the sonic experience," says Garcia. "Even though it sounds more hi-fi than the first record, it was important that it didn't sound too polished." 
"We dove deep into the texture of the music, beyond the groove and the riff," says HLM cofounder and drummer Geoff Mann (former Antibalas drummer and son of jazz musician Herbie Mann.) "Although something might sound like one instrument, there are subtle layers shifting through. It's definitely a headphone album."
Here Lies Man spent much of early 2018 on tour, with dates supporting Antibalas and Fu Manchu as well as a headlining trek through the EU & UK. Many summer festival dates and headline tours await later in the year as Here Lies Man continues its infectious charge onward. 
 You Will Know Nothing is available on LP, CD and download via RidingEasy Records.