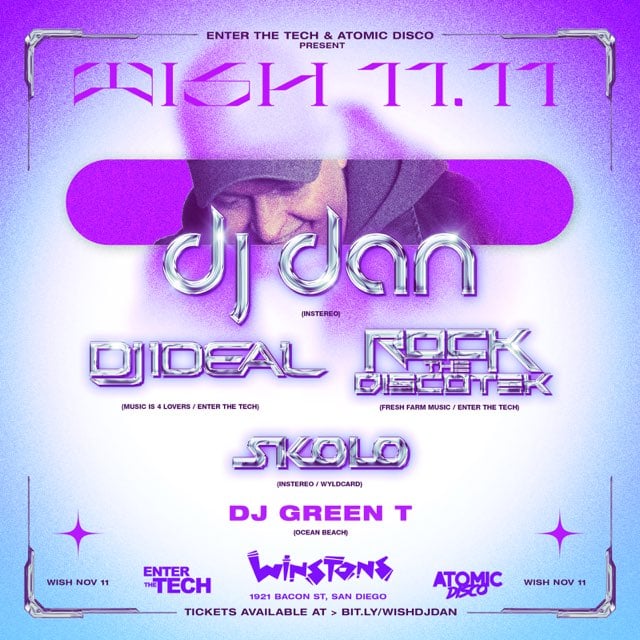 Enter the Tech & Atomic Disco present: WISH feat DJ DAN 
Who wants to dance? Really dance?! Because we have an amazing dance party happening in Ocean Beach! 
Taking over Winstons in OB, Enter the Tech & Atomic Disco are excited and proud to bring you, DJ Dan!
With the new era upon us we invite the OB community and all of San Diego to join us on the dance floor.
We all need unity, without too many rules & sticking to the current regulations, you can unleash yourself at Winstons. You will not be disappointed.
:: Your magical line up ::
DJ DAN (InStereo
DJ IDeaL (MusicIs4Lovers)
Rock The Discotek (Fresh Farm Music)
SKOLO (InStereo / WyldCard)
DJ Green T (Ocean Beach)