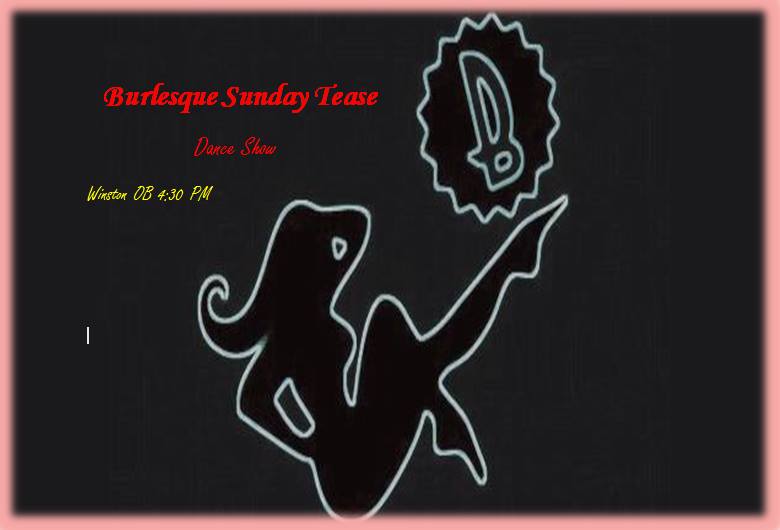 Cover:
8.00 general admission or $12.00 couple tickets valid for 2 people.
Burlesque Sunday Tease is a one of a kind Pole and Burlesque Dance Show, it has a mix of talented Burlesque dancers, Pole Dance and singers .... plus special guest apparence from Feverlesque Dance group.
This is a fun, friendly sexy event for men and women that you don't want to miss, get ticket specials on line and come have fun with us!