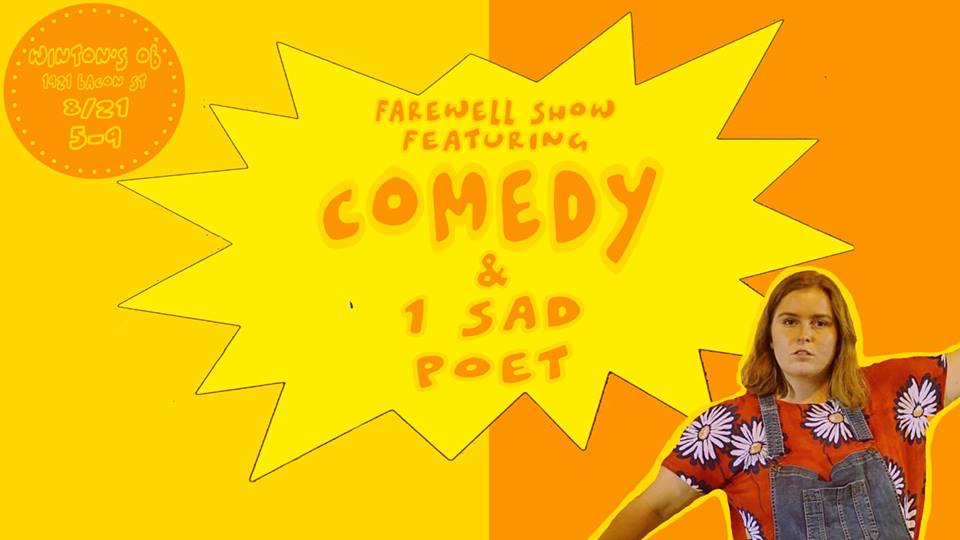 Cover:
Free with a $5 suggested donation
"I'M PUTTING ON A SHOW FOR MYSELF. I said it. It's done. 
FEATURING:
SaraLee Steiner 
Cheyenne Bartram
Emily Hope Allyn
Jesse Egan
Bijan Mostafavi 
Keith Foster
Chris Colthurst
Matt Blagg
Myles Magallanes
Daniel Delgado 
AND MANY MANY MORE...
I really hope to see you there. If I don't know you, PLEASE COME ANYWAY and enjoy a night of laughs and maybe like 2 tears."