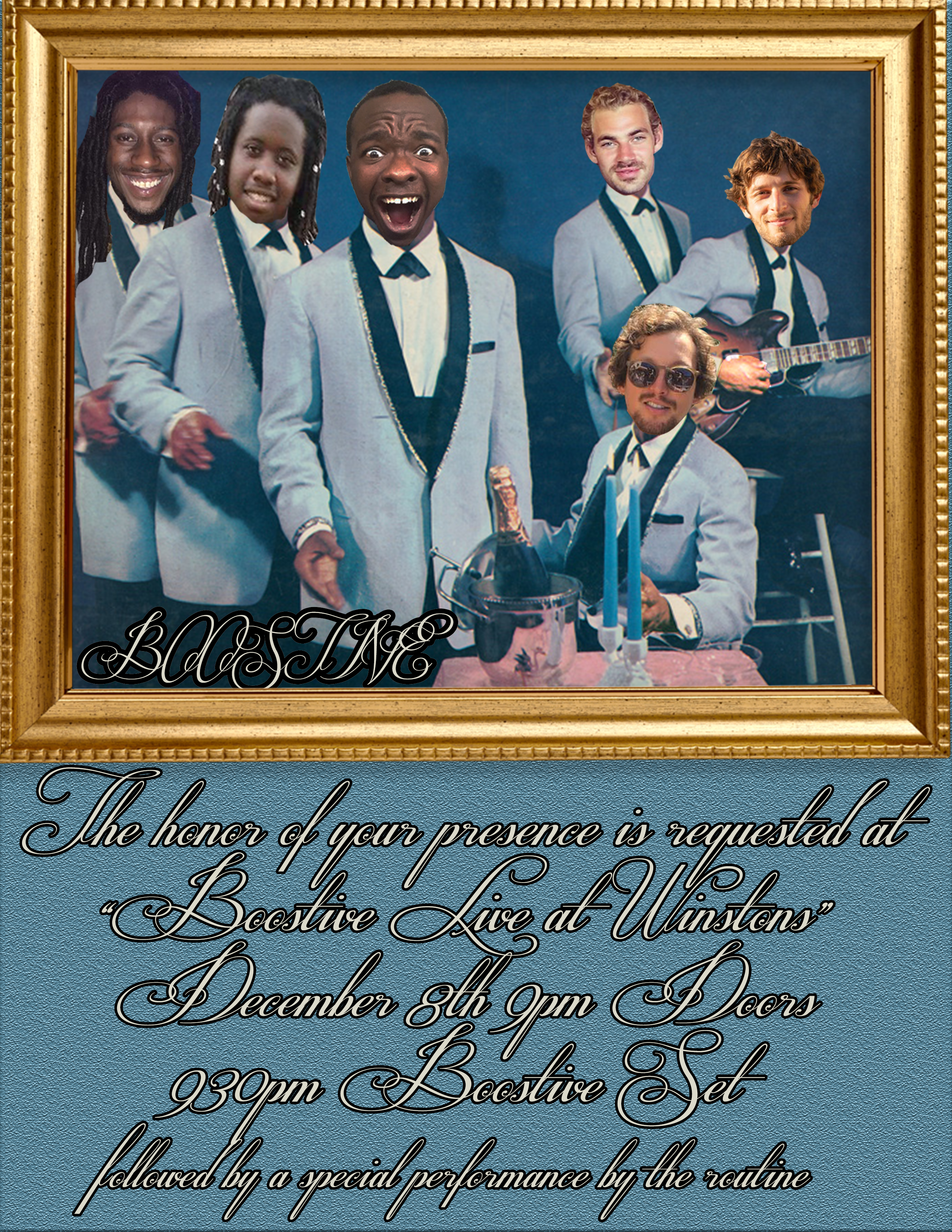 Hailing from San Diego, California, The Routine is a five-piece rock collective that defies categorization in today's genre-driven media cloud. A sonic melting pot of electric blues, soul and world styling, they are not simply a band—and they are anything but "routine". Russell Ramo, guitar player and son of Syrian immigrants, explains, "Just by looking at us, you see the story of global artistic culture: Black, White, European, Middle Eastern and Latino. We epitomize diversity and the strength of its unity. Each of us contributes a unique flavor, while still respecting the unified sound of empowering and uplifting music."
In July of 2013, just two months after forming, The Routine recorded an exploratory demo. Since then, they have enjoyed rapid ascension into the esteemed ranks of the California indie music scene. The demo attracted thousands of new fans to their Bandcamp page, earning them live slots in the state's most notorious venues: The Boom Boom Room (San Francisco), The Roxy (Los Angeles) and The Casbah (San Diego). On April 5, 2014, The Routine inspired crowds on the main stage of the V Elements Festival in San Diego, in support of their inaugural EP, Welcome, which promises to greet the band with success in the touring mainstream.
While The Routine officially formed in May of 2013, their musical brotherhood reaches back nearly a decade. Its formation is rooted in the childhood friendship of guitarist Ramo and front man, Bryan Barbarin, an accomplished stage actor in the storied Lamb's Players Theater circuit of San Diego. After several years of writing, performing and recording together in between plays, Barbarin and Ramo decided it was time to form a five-piece ensemble of their own. Says Barbarin, "I felt like I didn't quite fit into the theater world. Music is more of an expression of myself, rather than the expression of somebody else that comes with acting."
Piecing together the collective that would become The Routine was an organic, if not effortless, process. Nick Hein (bass), Eduardo Canelon (percussion), Dave Butterfield (drums) and Russell all played together for several years backing Fela Kuti prodigy, Fidel Bateke, in the afro-beat jazz-fusion band, Bateke Beat. Under Bateke's tutelage, they would refine their chops and form a kindred fraternity of musicianship. Adding Barbarin introduced the consummate front man: a singer with a natural stage presence and vocals that harness this locomotive of sound with a tone reminiscent of R&B legend, Ernest Evans--only more gritty and purposeful.
Together, The Routine shatters the mold of conventional, over-produced and underwhelming music with their own brand of Rock 'N' Soul. Never complacent with the status quo, they are an ever-evolving conglomerate poised to please music lovers from all walks of life.
Boostive, based out of Ocean Beach, San Diego, is a musical power house featuring talented musicians from all over California. The core 3 members (Sage, Nathan, and Dylan) are childhood friends that came together through their similar musical palette. The band blends elements of Dub, Jazz, Hip-Hop, Soul, Electronic, and World music to create a massive and singular sound accessible to any audience. Featuring Trombones, Saxophone, Trumpet, World Percussion, Heavy Bass, psychedelic Guitar, and Conscious Lyricism, this group not only gets your body moving but encourages you to think as well.