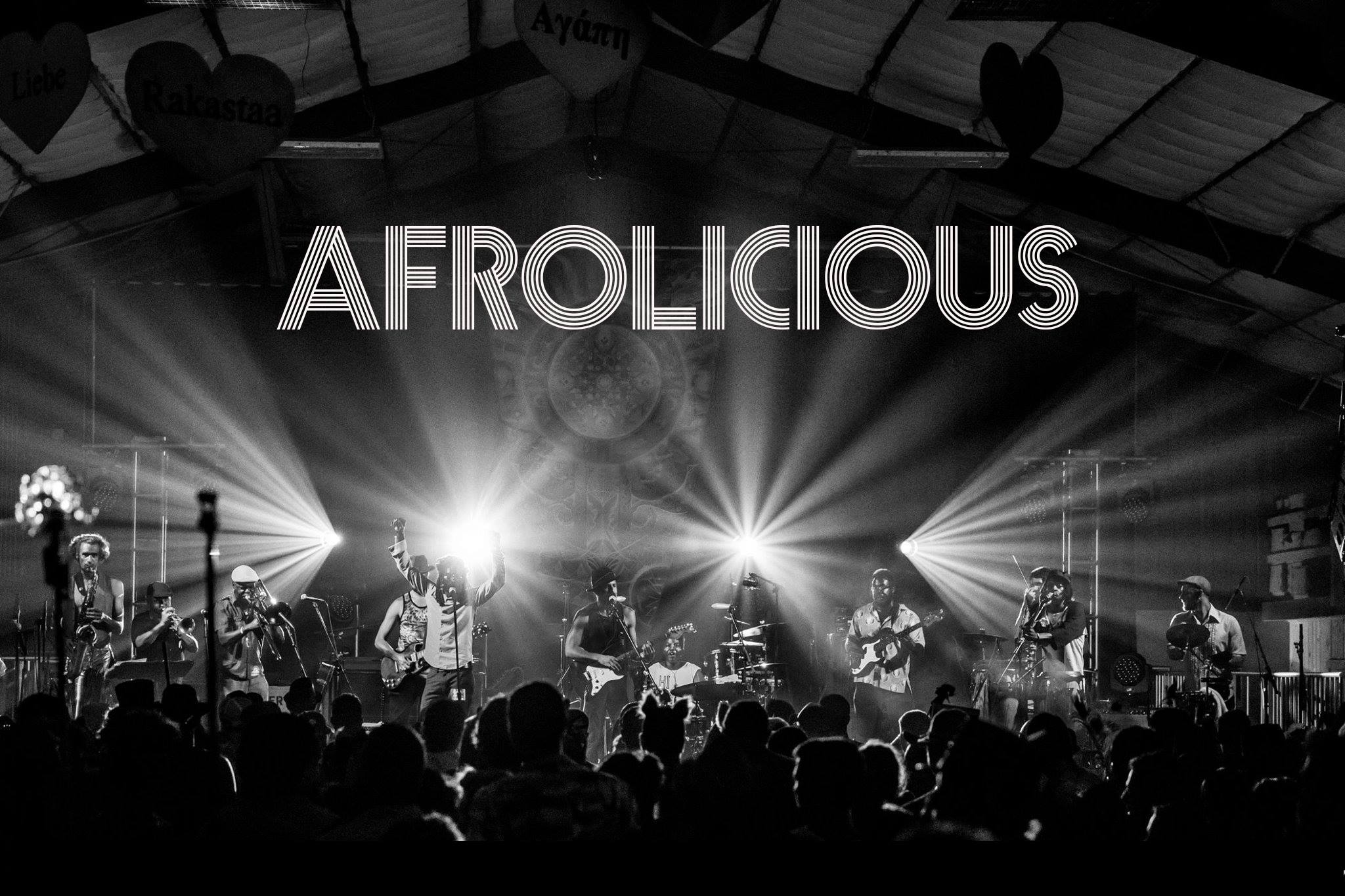 Having just hosted its final party at San Francisco's Elbo Room in June after a seven-year weekly residency, the wild dance band and soundsytem Afrolicious has broken out with a new album, "California Dreaming Remixed." In the midst of its 2014 summer tour that has taken it from the High Sierra Music Festival to clubs and festivals across California and Colorado, New York and DC and back the band has stayed steady and wowed audiences along the way.
Afrolicious has established itself as one of the top live/electronic bands on the scene. Launched as a weekly dance party featuring DJs and brothers Pleasuremaker and Señor Oz alongside percussionists, MCs, and horn players, over the years the band has evolved as founding DJ/producer Pleasuremaker (Joe McGuire) alongside his brother Señor Oz (Oz McGuire) hooked up with some of the most exciting personalities in the Bay Area music scene and started writing original music under the alias Afrolicious. By 2010 the live band version of the music had also adopted that moniker. The 8-to-12 member ensemble mixes its live sound with club-heavy beats and textures. The new CD features some of its best-known original songs remixed by Jamaican dub producer Scientist and Rob Garza of Thievery Corporation, among others. 
Grammy nominated Drummer Jake Najor has contributed musically to numerous albums, as well as having performed with The Styletones, Karl Denson, Weapon of Choice, Bad Credit, Fluf, Raphael Saadiq, Jason Mraz, Robert Walter's 20th Congress, Incredible Moses Leroy, Breakestra, Connie Price and the Keystones, Big Daddy Kane,Tv on the Radio, Joss Stone, Soul of John Black, M.O.P., Percee P, Wildchild, Redman, De La Soul, The Beatnuts, SOUP (Jurassic 5), Vincent & Mister Green, Tita Lima, Rodriguez, AJ Croce,Aloe Blacc,Kurtis Blow,Kelis,Mindi Abair and many additional talented artists.